French Language Tips and Tricks
I Learn French Blog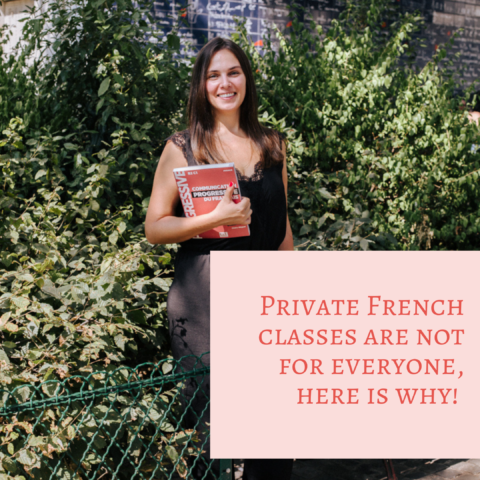 The Surprising Reasons Why Private French Classes Are NOT for everyone Take in these figures for a moment. According to the very serious Organisation internationale de la Francophonie, about 300 million people speak French in the world. And about 50 million people are currently studying French as a second language.  That's a lot of people. And with high numbers like these, you can feel confident and assured that your decision to learn French is a practical one. French is useful, relevant and...
LE FRANÇAIS AVEC YASMINE: Épisode 59 : Alors on danse? Apple Podcasts Spotify DeezerSi tu écoutes ce podcast depuis un moment, tu as remarqué que je...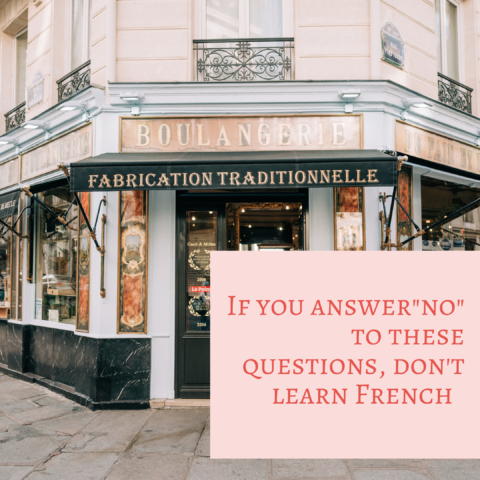 If You Reply « No » to These 14 Questions, Learning French Is Definitely NOT for You I can accurately predict whether you're going to reach your French-speaking goals or not.It's a strong statement, but hear me out. (And no, there are no crystal balls involved.)...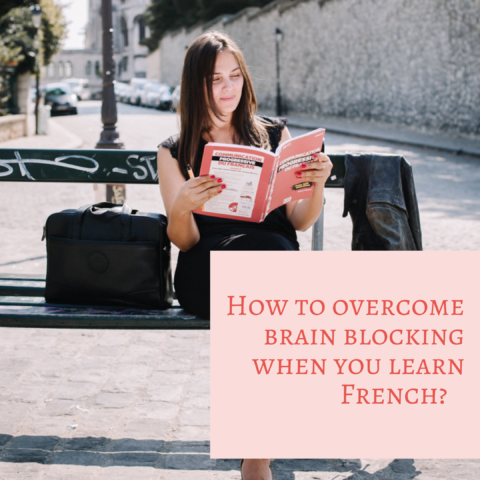 9 tips to overcome your brain blocks when you speak French How many times has this happened to you? You finally muster up the courage to speak French — whether it's ordering food, calling the bank, or a conversation with relatives. Feeling ready and rehearsed you...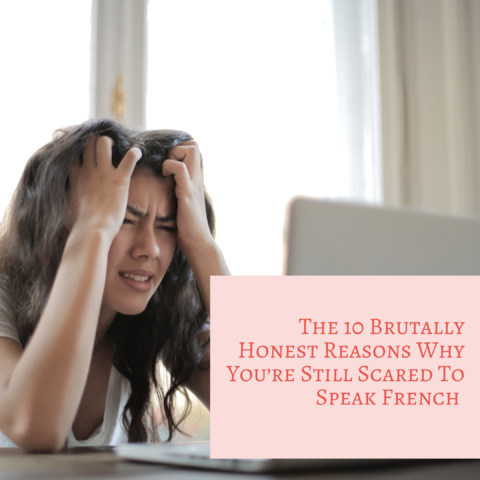 The 10 Brutally Honest Reasons Why You're Still Scared To Speak French (Even After Hours of French Lessons …) Author : Yasmine Lesire  Nobody will be able to understand me when I speak in French... I guess I'll just speak in English to be safe…. Can you relate to...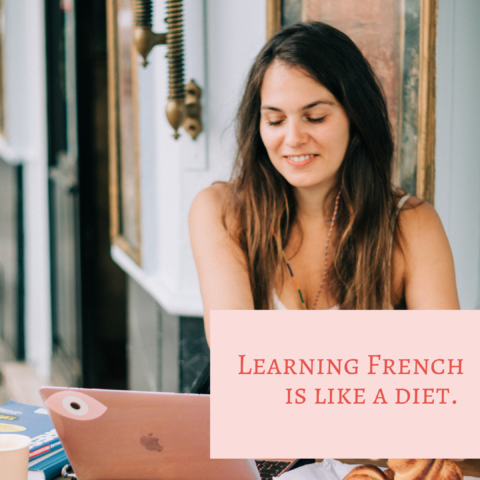 Why Learning French is Like A Diet The best way to conceptualize your French-learning journey is to think of it like following a diet or getting in shape.  While speaking French is way cooler than rocking a six pack (maybe I'm a tiny bit biased) … they both speak to a...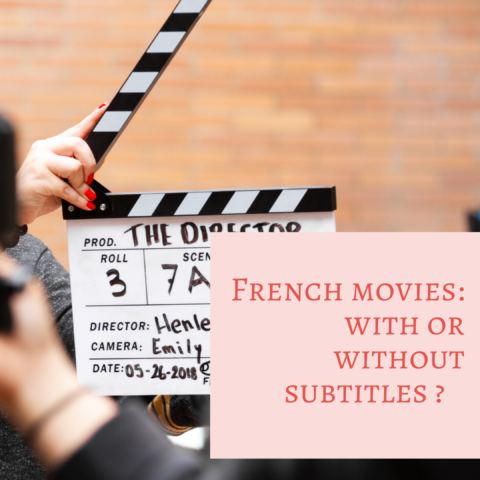 The ultimate guide to watching (and understanding) French movies, while learning French! Version Française or Version Originale? One major mark of success and exciting achievement while studying French (or any foreign language for that matter) is to watch a French...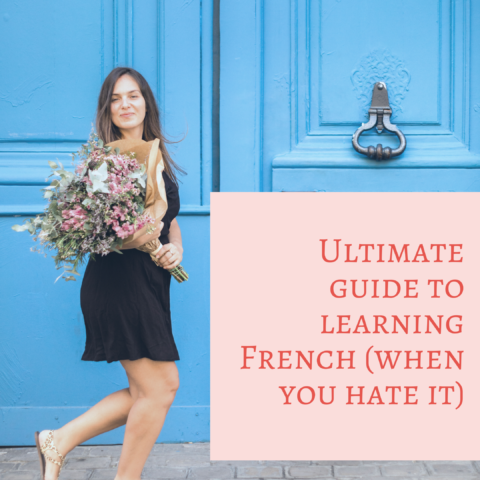 The Ultimate Guide to Learning French (when you hate it) "I will never be able to speak French in my whole life, this language is just a nightmare." Has this thought ever crossed your mind? If yes, how many times in the last couple of weeks? If the...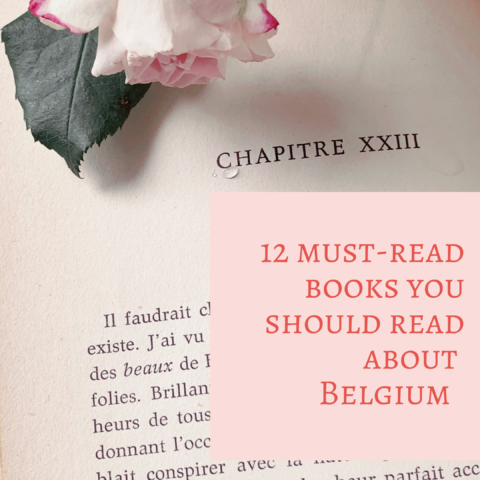 Brussels is the most boring city in the world - and so are Belgians.  I've always been surprised by this statement! First, because the best parties of my life were in Brussels (by the way, Belgium was way better than Ibiza back in the 90's). Secondly, because I've met...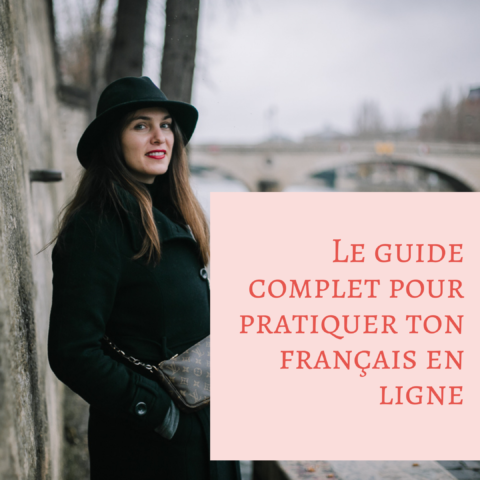 Il est impossible de pratiquer et d'améliorer ton français seul, sans professeur. Est-ce que ces idées t'ont déjà traversé.e l'esprit? Si tu lis cet article en français, tu te demandes peut-être comment ne pas tout perdre après tous les efforts que tu as fait? Soyons...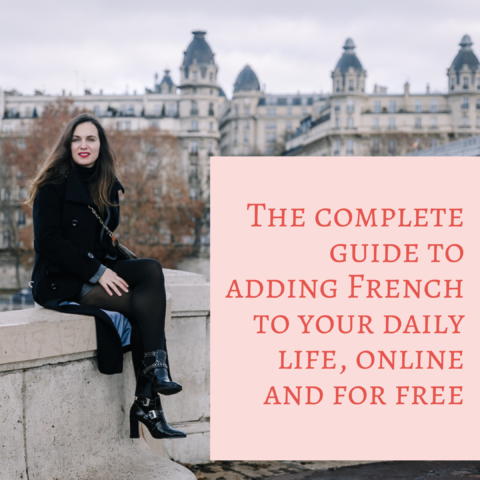 You can't practice and improve your French on your own, without a teacher. Has this thought ever crossed your mind? Do you think that, on your own, it's too hard to make or even maintain progress in French? Attending a course to learn French is always a great idea....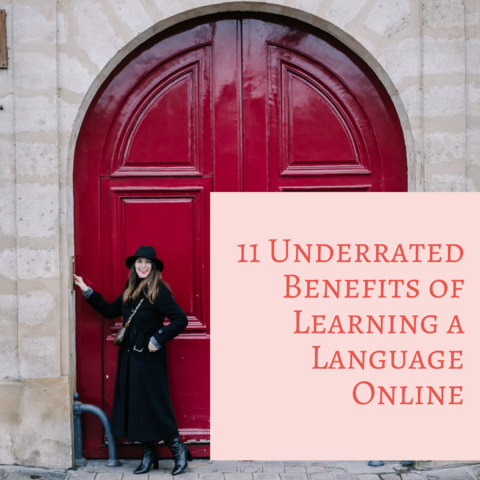 Learning French online is not as efficient as in person and I won't learn as well. Before teaching French and learning languages online, I used to hear my father 15 years ago talking about e-learning. Like most teenagers at that age, everything that came out of his...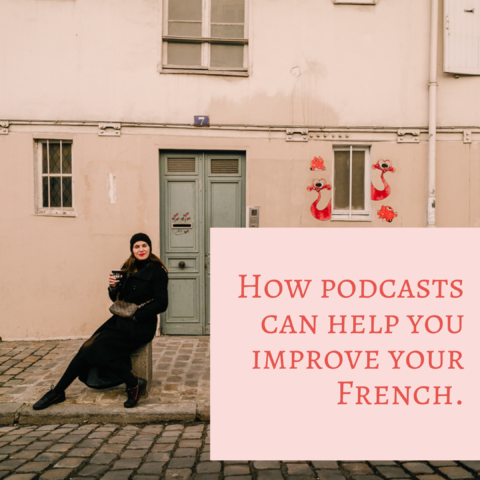 How podcasts can help you improve your French.  Do you think that Francophones swallow their words and speak too fast? Are you convinced that you'll never be comfortable speaking and listening French?  Wrong! Totally and absolutely wrong. With 300 million francophones...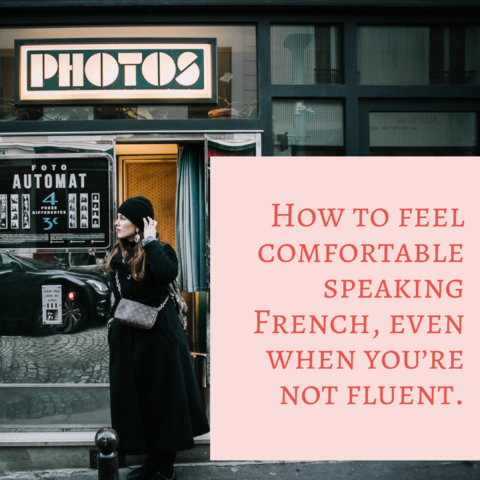 You don't have to be bilingual to feel comfortable speaking French. You've probably heard French native speakers, confidently speaking English or other languages, though making lots of mistakes. You too, should feel comfortable speaking French with whatever minimal...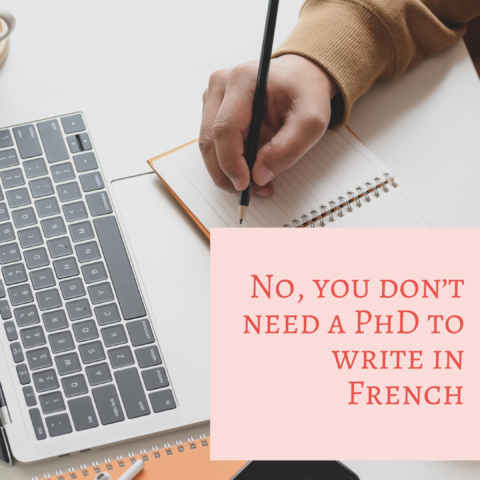 You won't need to study French for 3 years to be able to write an email in French. French learners make far less grammar and spelling mistakes than native speakers.* Like many people who learn French as a second language, you don't think your written French will ever...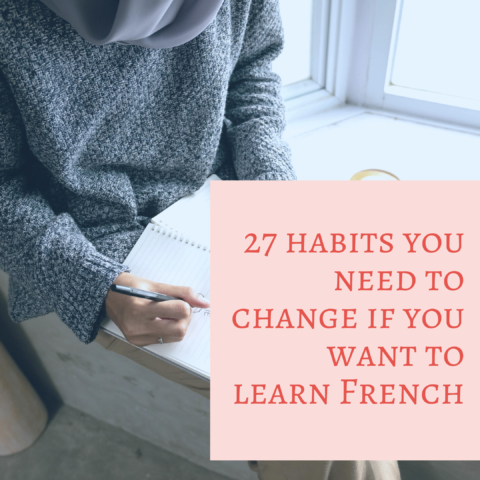 About 50 million people are studying French as a second language and 300 million speak French, according to Francophonie Organization. These figures prove that if there are so many people speaking and learning French, you can't be wrong about learning French as well....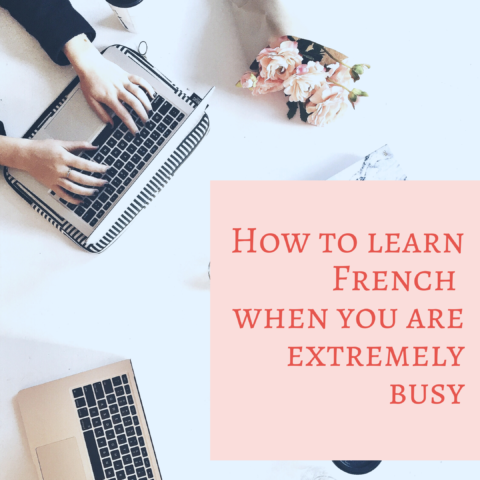 I don't have time to learn and study French and I'll never be able to speak it. That's probably what you think about your French skills right now. I guess with work, kids, travels and personal projects, finding time for yourself and learning French is just a no-no....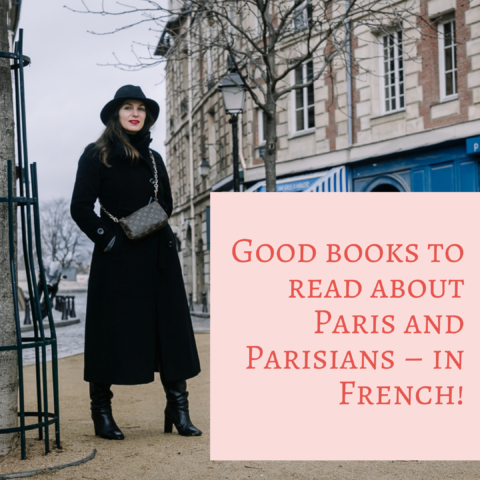 Reading books written in French is a brilliant way to improve your vocabulary and your grammar. While learning French, perhaps one of the goals you would like to achieve is to read a book in French. Logical, right? What is the point of learning French if we can't read...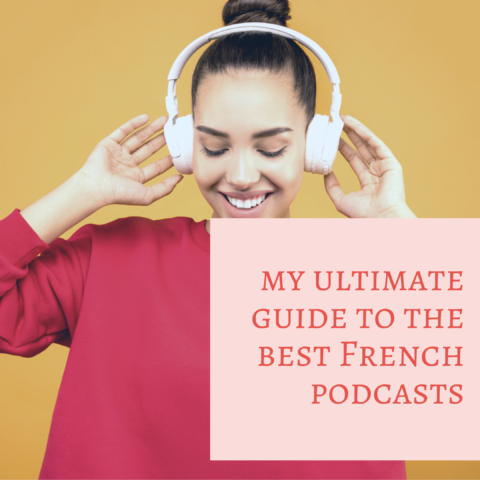 Podcasts are old-fashioned and for dinosaurs! If this is what you think, then I'll change your mind in no time with my list of the best French podcasts. In this article, I'll convince you that listening to French podcasts will make a positive impact on your learning....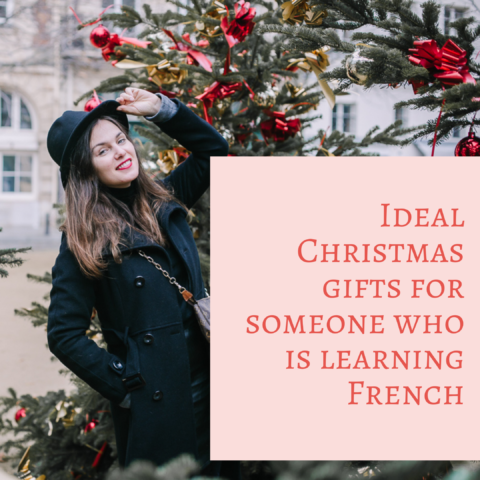 Ideal Christmas gifts for someone who is learning French I hate Christmas and Christmas shopping but… I'm not anti-social and I still have a family and friends, so as long as I'm still interacting with people I love, I won't be able to avoid the Christmas season.  I...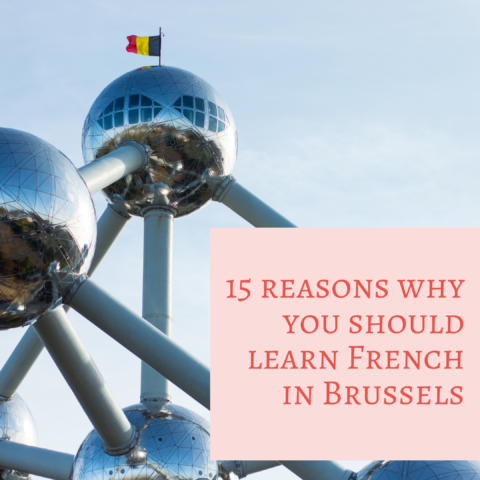 15 reasons to learn French while being relocated in Brussels - even if you stay for a short time! Brussels is so international that you don't need to learn or speak French. This is because you can easily survive in Brussels, and in Belgium generally, without speaking...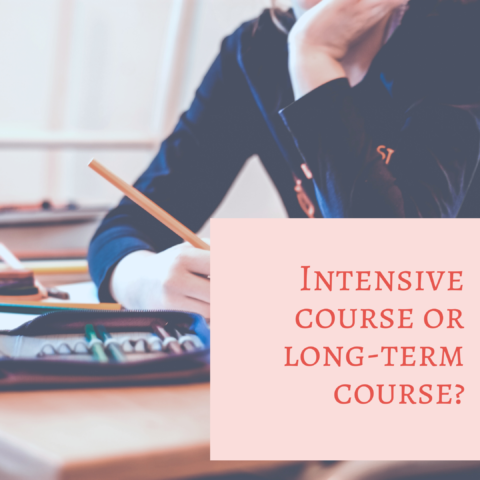 "I am a very busy person, but my dream is to learn and speak French" Does this sentence sound familiar to you? Before even starting a French course, it is important for you to know if an intensive or a long term course will finally help you reach your goals in...