Group French Courses
READY TO SPEAK FRENCH FROM ZERO TO HERO
Bonjour, Comment ça va? Do you like the podcast "le français avec Yasmine"? Do you want to learn French and make friends? You're gonna love my French group classes online.
I know you've always dreamed of speaking French with confidence. I myself am a language student and I've learned 7 languages in total. Today I speak 4 languages fluently and I can assure you that in terms of language courses, I've tried it all.
I created the only online group classes for students like you and me who need concrete, super structured and super fun courses. With my team, we've helped dozens of people boost their French and their confidence, even if they are not bilingual.
We strongly believe that done is always better than perfect and perfect is boring. In my online group classes, you'll build the routine you need to skyrocket your French with the best students and teachers out there.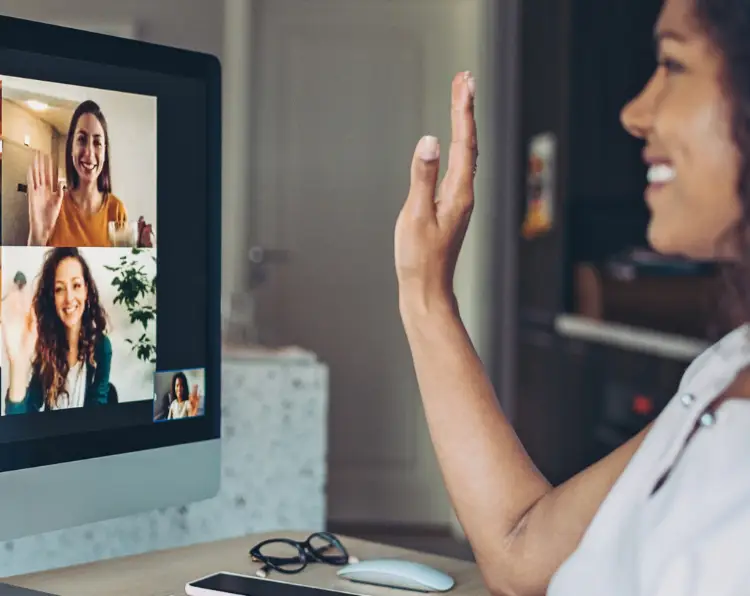 Why Choose Online Group Classes?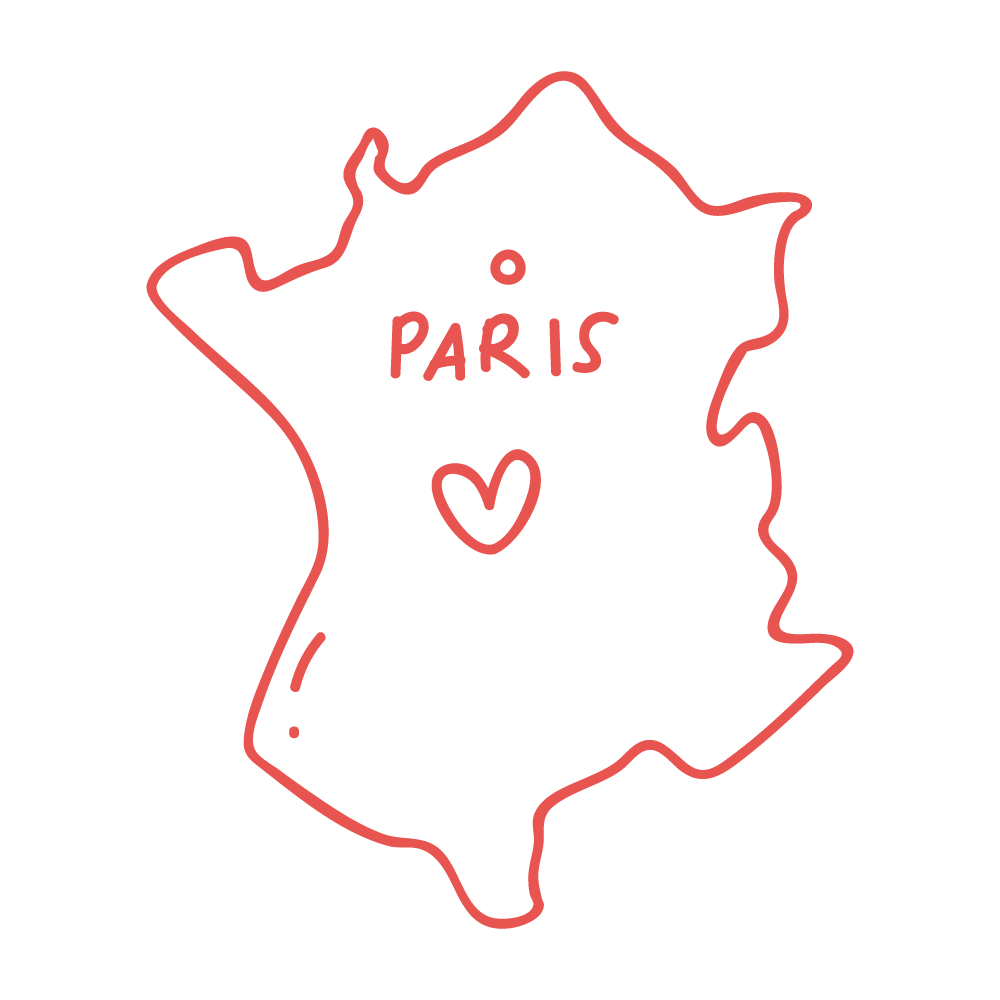 Study Anywhere
You have the freedom to study from anywhere you'd like.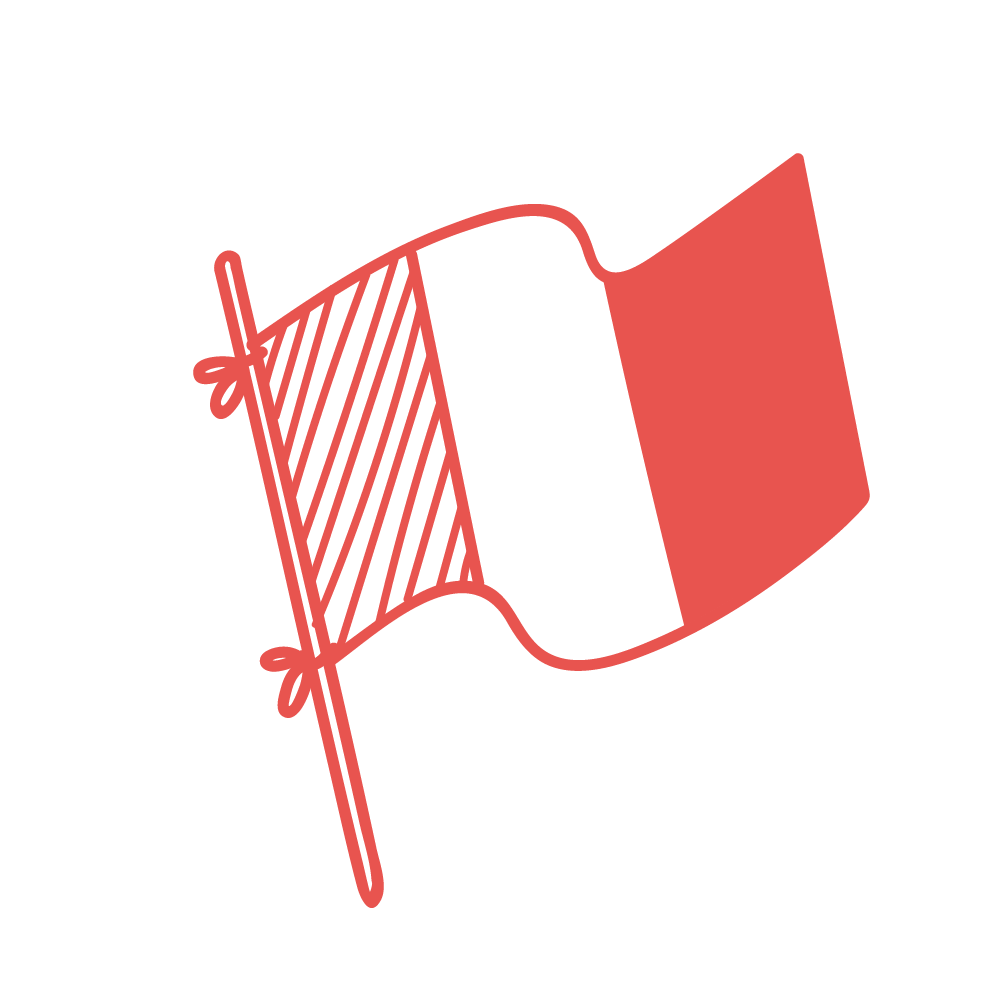 Make Friends
Enjoy tight, compassionate and supportive classrooms with like-minded students.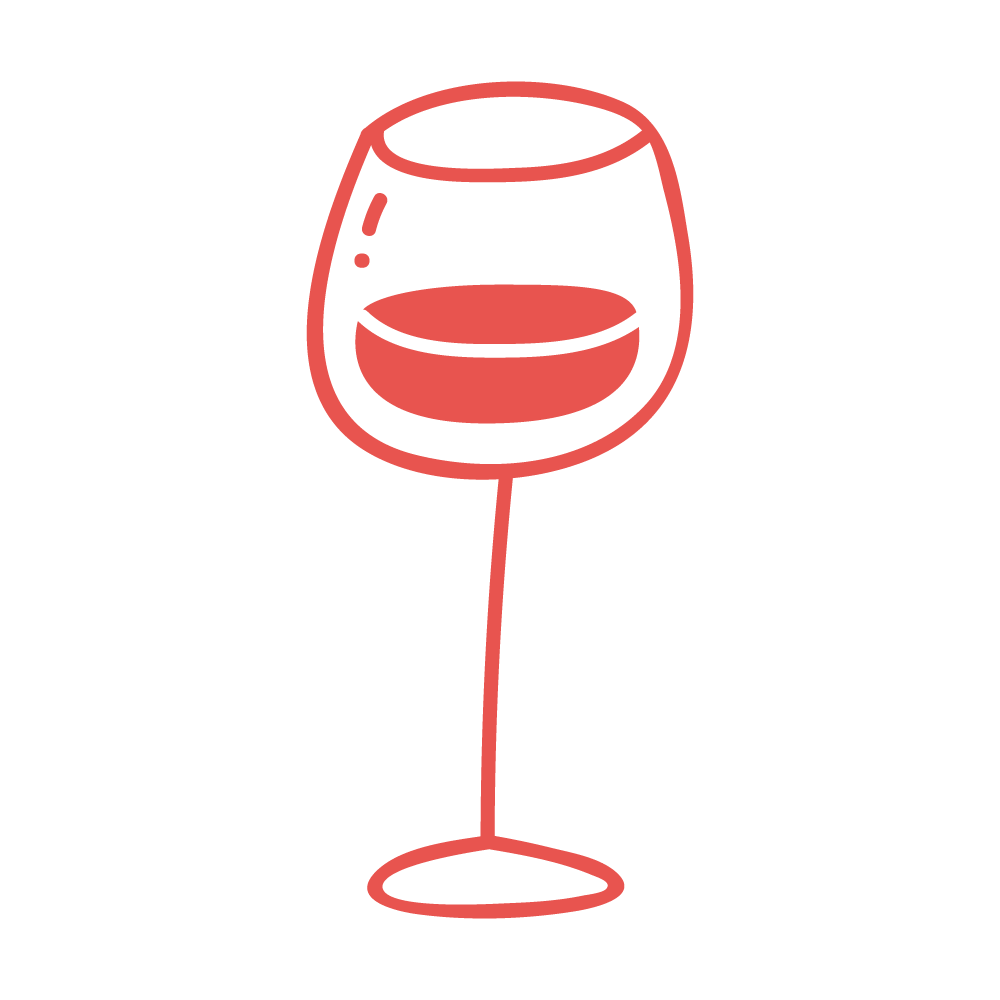 Create a routine
Be ready to create a long-term routine so you can finally see results.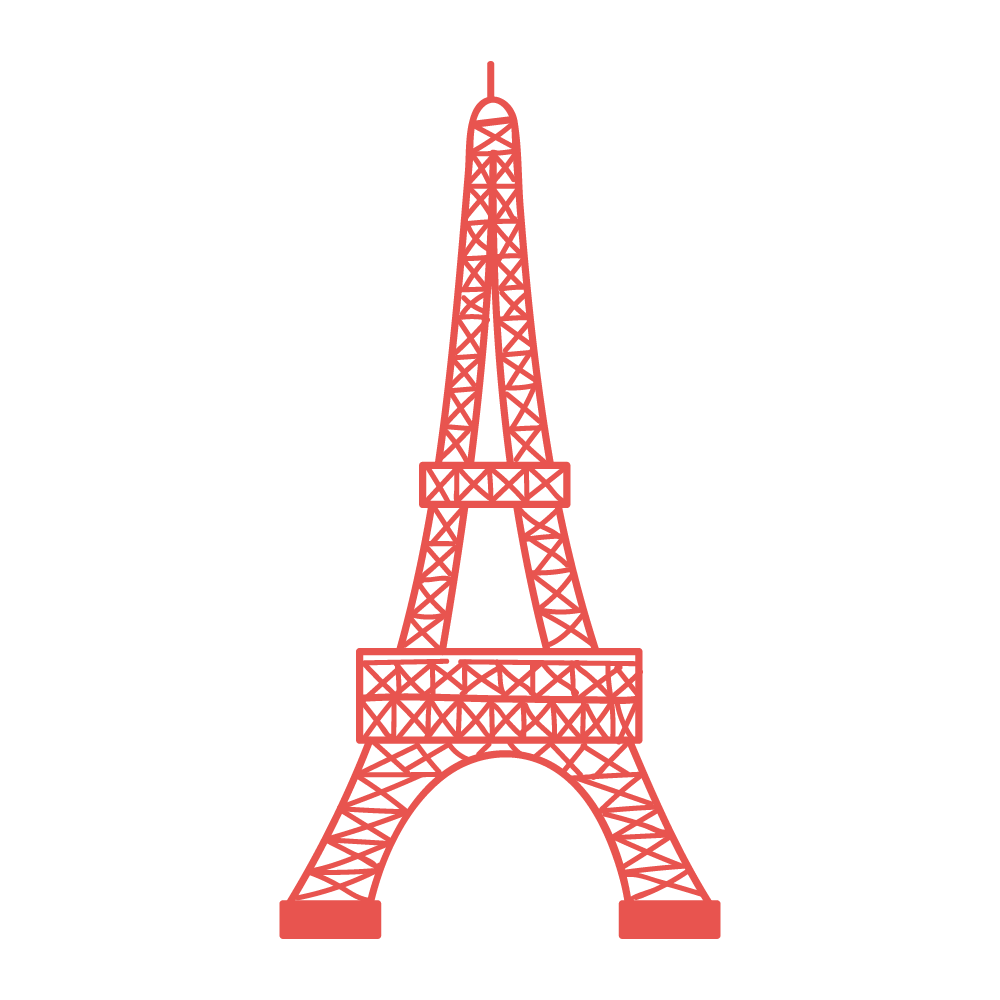 Boost your confidence
Boost your confidence to speak French even if you are not bilingual.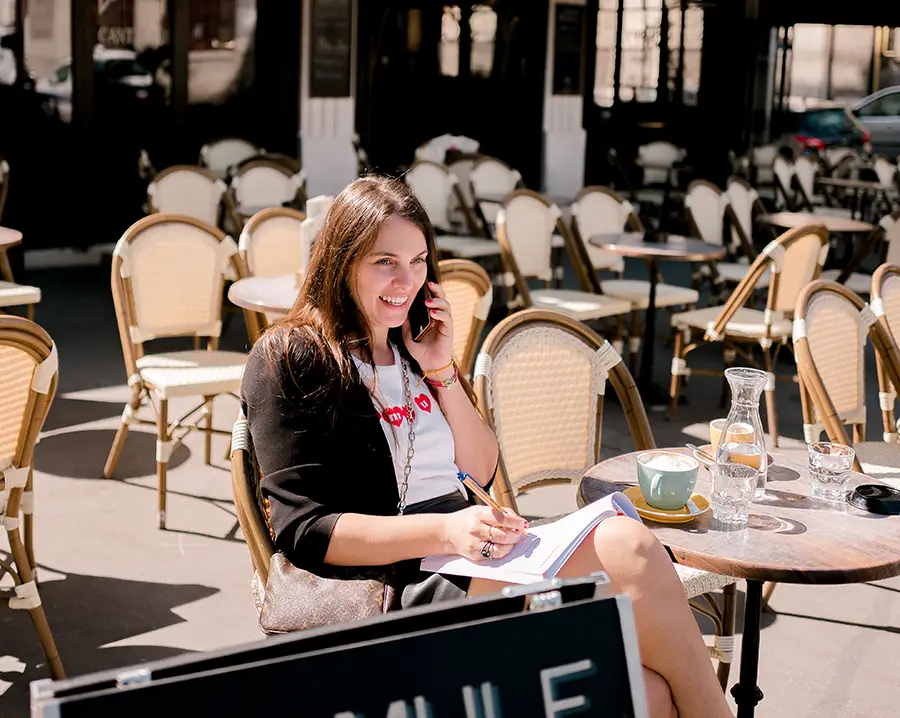 The Weekly Dose of French
The Weekly Dose of French is our stellar course to help you boost your grammar and your basics for 2h per week. This is the best course if you want to continue improving your basics and also feel ready to have a more conversational approach to the language.
Membership Required
Weekly on Mondays and Thursdays
1 hour per session
Includes:
Grammar and Conversation.
Replay.
A2/B1 and B2.
All remote sessions.
Max of 8 students.
Monthly live Q&A with Yasmine.
Doors open twice a year. 
The Café Français is our conversation course for advanced level only. There is zero grammar and you need to have a confirmed B2 level to join the group. This is an amazing weekly meeting with like-minded students, if you already have a nice level in French but want to continue practicing with people of an advanced level.
Membership Required
Weekly on Tuesdays
1.5 hour per session
Includes:
Conversation only.
Ideal for level B1 and upwards.
All remote sessions.
Max of 8 students.
Monthly live Q&A with Yasmine.
Doors open twice a year.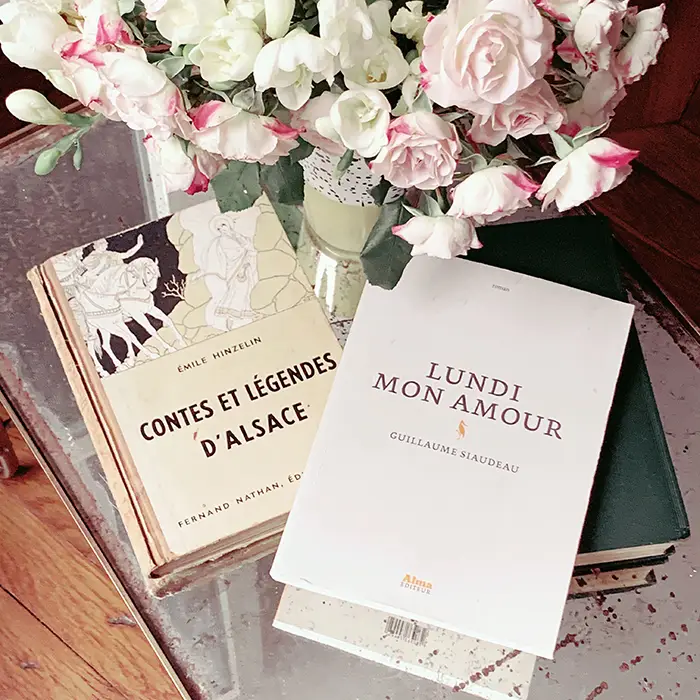 At I Learn French, our online courses are designed for intermediate and advanced level students. In addition, our classes are all live and online so you'll have access to your teacher in real time wherever you are in the world.
I've created two courses: The Weekly Dose of French and the Café Français. Both of these courses will teach you how to be confident in French, learn more about yourself and to enjoy every single step of your learning journey.
Are you ready to breathe, chill and learn to be nicer to yourself?
What if I'm unsure of my level in French?
If you're unsure, don't worry. Choose your best guess. After your register, we'll send you a placement exam and make sure you're in the right group. If for any reason the group you are placed in is too difficult or too easy, we will move you to the right group.
I have never spoken French before, is this course still good for me?
No, this course is designed for intermediate and advanced students. (B1 level or higher)
What is the background of the teachers? Can I see their resumes?
We only work with teachers who understand what language learning is like as an adult — that's why all of our teachers come from an international background and are multilingual. We only hire passionate teachers who are in love with their language and enjoy what they do! Rest assured, all our teachers receive in-house training and follow the proven and efficient I Learn French methodology.
If you're interested in looking at the resume of our founder, Yasmine Lesire, you can check out her Linkedin here. Feel free to say bonjour!
What if I need to cancel my membership?
You can stop your membership whenever you want in your member area. 
If you want to see results, give it a try for at least 3 months. Learning and improving your French won't happen in one day. If you stick to our weekly commitment for 3 months, I promise amazing results.
How long does it take to see results?
It's highly recommended to stay at least three months to appreciate the results. Learning French is like running. After one month you'll see some evolution and the more you practice and you attend the classes, the more impressed you'll be by your progress.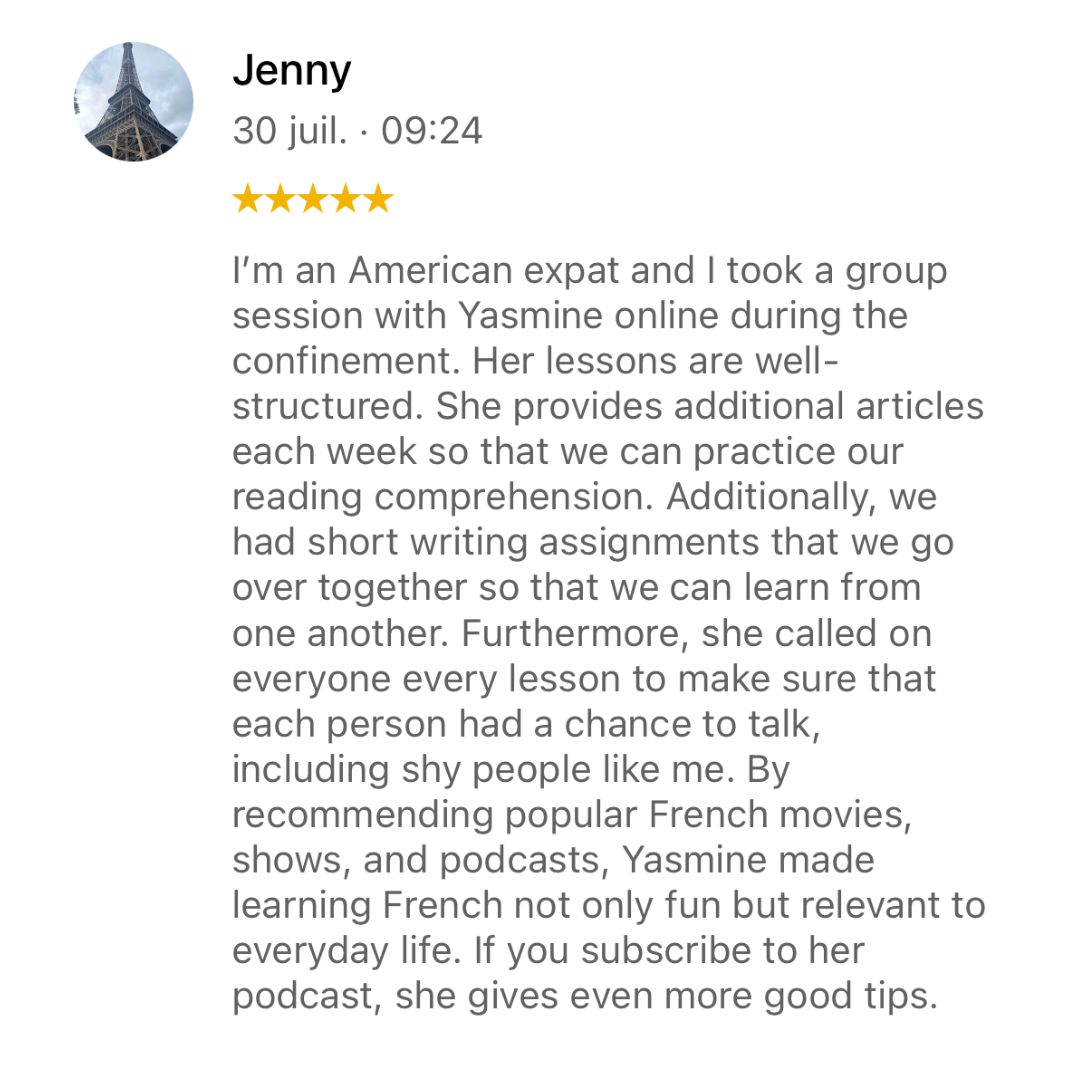 What our 
students are saying