The trauma of learning French with a terrible teacher
Did you have an awful teacher that made you hate learning French?
I am a professional, but fun and happy French teacher, and whenever I start training a new student, one of my first questions is usually about their background with the French language. Did you learn French before? What is your background? What is your experience with the French language? Why would you like to learn French?
You couldn't imagine how many people that studied French when they were younger, hated it mostly due to their awful teacher.
I have been teaching French for a decade and I can certify that almost 50% of my students have had a traumatic experience with a French teacher in the past.
This is terrible. This is way too much. French is such a beautiful language and it's a crime to allow mean and unfriendly ambassadors to leave their students traumatised. It is such a pity.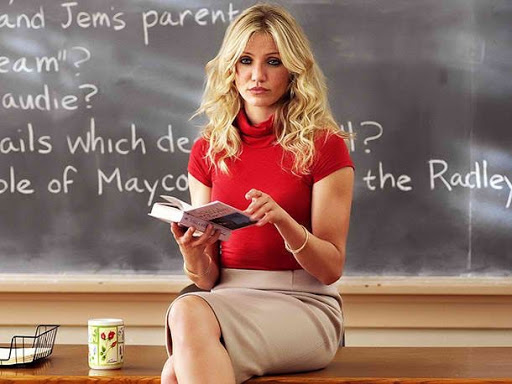 When was the last time you had an awful French teacher and couldn't learn anymore because you were completely blocked? You know, this teacher who humiliates you in front of all your classmates because you didn't pronounce words like a native or because you said le instead of la. The same one who was hysterical about grammar and never let you, and your imagination, implement and practice what you had studied so far?
You are not the only one traumatised because of a teacher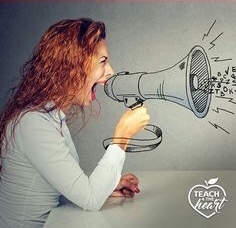 If you think the problem is just you or you feel alone, I have good news for you: You are not alone, at all. In fact, you are part of a very big community. Me too, I met this teacher, actually those teachers. I grew up in Brussels, Belgium a trilingual country (French, Dutch and German). Brussels is an international city where learning a foreign language is mandatory in school. Unfortunately, I experienced that "mandatory" doesn't necessarily mean "quality".
I have been trying to learn Dutch for many many years, maybe too many years. Throughout my entire schooling, I met many Dutch teachers and none of them gave me that sparkle or motivation to learn the language. They still believe that Dutch can only be taught "one way". I believe that teaching it one way only leads to frustration because a language requires exchange and interactions.
The teaching style I experienced, was outrageously old fashion, without conversational practice.
We were asked to literally translate sentences word by word. I wasn't – and I am still not, the kind of person you put in a frame. If I had a bad idea to use my initiative to change one word even with the same idea or meaning, it was considered a mistake. If you weren't able to translate properly, you were considered a bad student and not very smart. I am still convinced that finding the initiative to make yourself understood is very smart. Anyway, this teaching style for dinosaurs was obviously not an invitation to debate, create or use our imaginations. We never had a conversation with the teachers or other classmates. It was purely a theoretical study of languages.
Sadly, it was the same case with my English classes. Guess my level in Dutch and English when I finish high school?! Non-existent. Zero. Cacahuète as we say in French. Even the best students in my class, of which I wasn't one, are still not bilingual in Belgium today. To be frank, I think I only have 4 friends who can manage to speak Dutch properly. Apparently, it is the same case with English as a second language in France. Can you imagine the waste? Spending so many years in school and not even have a proper level in a foreign language. I really thought that Belgian teachers were the worst. However, now that I am a private French teacher, I understand that "the awful languages teacher" is an international concept and also affects other languages.
So yes, like many of you, I also have been traumatised by horrible teachers as well so I completely hear you. Eventually, I wanted to get over the trauma and as I am a bit stubborn, I didn't want to let them win over my knowledge and my skills. Being from Brussels, I knew languages would be added value for me and my career. Even if I thought it wasn't reciprocated, I always loved languages.
When I was a kid, I couldn't wait to be able to understand the lyrics of English songs. Thank you, Michael Jackson, ❤️ At a certain point in my life, I said to myself: yes, you can speak a foreign language and you are gonna make it. I decided to implement a change.
So, after high school, totally traumatised by the English and Dutch teachers, and really unmotivated to improve either of those two languages, I went to Spain to learn Spanish (of which I now speak fluently).
At 24, I FINALLY decided to attend a proper English course in New York. Since then I have studied many other languages, and today, Portuguese is my seventh language. Why? First of all, because I like it. I find it personally rewarding to learn a new language and to be able to speak it. Second, I find inspiration for my teaching skills and techniques, from other language teachers.
My Dutch is still very rusty but now I am motivated to learn it again with an adult teacher. The funniest part is that now I am a teacher myself, can you believe it? As you can see, I am proof that we can get over our traumas.
I guarantee that teachers for adults are not only better than the witches who taught me Dutch and English in high school, but also the best source of inspiration to improve my teaching skills. And I have been teaching French for 10 years.
Paradoxically, the teachers from my school days, are an inspiration on how not to become. I promise myself not to be like them and my school "I learn French" is all about teaching French in a fun and dynamic way. Our main focus throughout the course is on conversation because let's be honest, the aim of learning a language is to speak it with confidence, not to be an expert in translation or in grammar.
With the sad experience I have from my high school in Brussels, I am totally able to recognise what will encourage and what will block students. I never let my student leave class without fully understanding what we have learned together. I encourage all questions and prefer that we deal with any doubts on the spot.

You can get over the trauma as well
You will see, as an adult, how many great and passionate French teachers you can meet. Teachers in college and high schools and language teachers for adults are definitely different. The teaching style and the interaction are the opposite as there isn't any authority between you and the teacher. You don't believe me? It is always sad to allow frustration or a trauma getting the better of us.
Give yourself a second chance to learn French, and this time, with a great teacher. Say goodbye to terrible teachers and Bonjour! to the teacher who will finally help you reach your goals in French.
I want to hear more about your experience with good and bad teacher. Join my weekly newsletter below and share your story with me.