LE FRANÇAIS AVEC YASMINE:
Episode 6: Comment utiliser les verbes  "Visiter" et "Rendre visite" sans se tromper?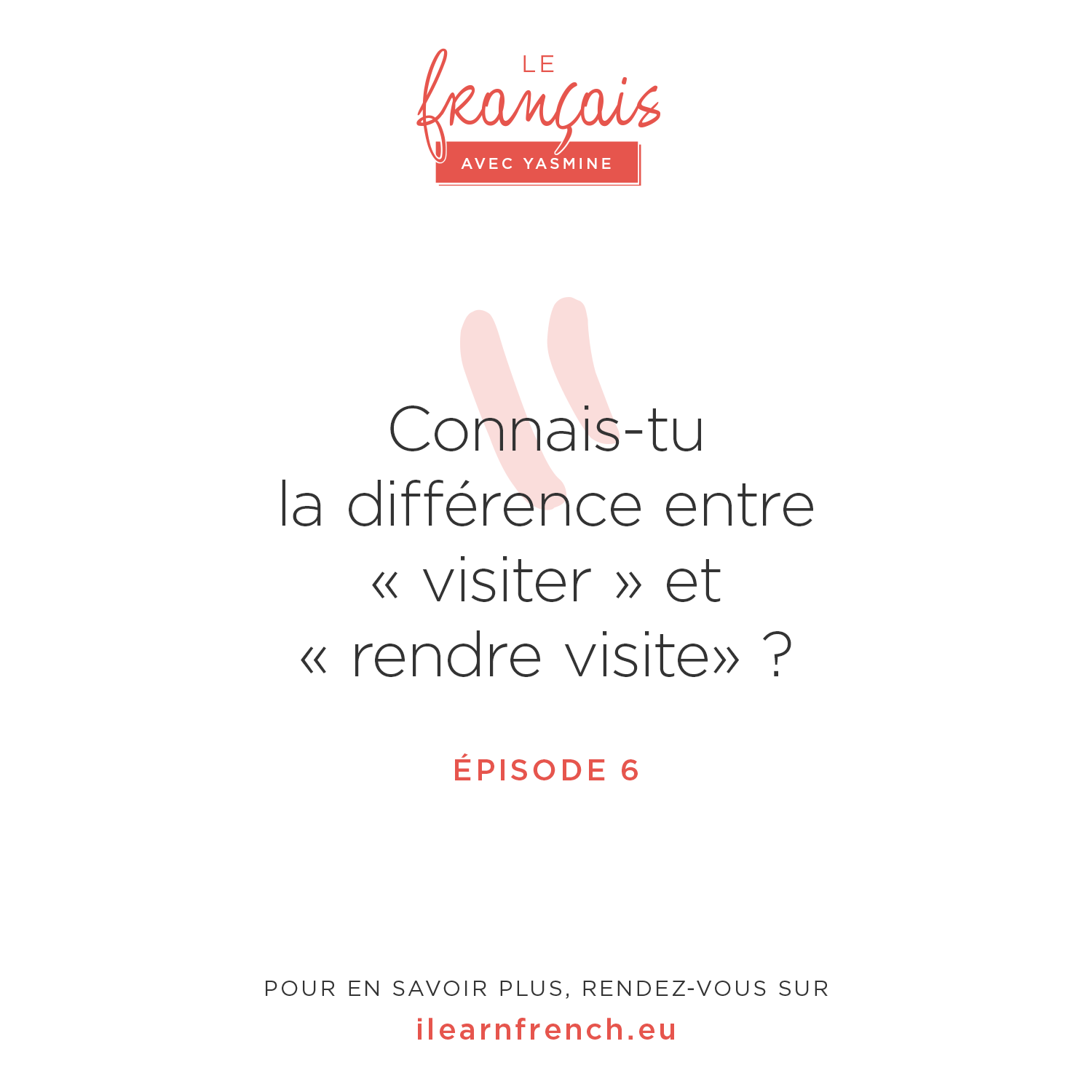 J'entends souvent les expressions suivantes :
– J'ai visité ma famille.
– Je vais visiter les toilettes.
Si tu dis souvent ces expressions, je dois malheureusement t'informer qu'elles ne sont pas correctes. Pas de panique, la bonne nouvelle c'est que grâce à ce 6e épiosde, tu ne feras plus l'erreur.
Bonne écoute!
Pour rester en contact avec moi, tu peux me suivre sur:
La musique de cet épisode est créé par le groupe Beam.
Merci à Maayan Smith et son groupe pour la musique.
Pour suivre le groupe Beam: 
https://www.facebook.com/beamband/
https://store.cdbaby.com/cd/beam3
Un mail. Le jeudi matin. 
🇫🇷 Reçois ta dose de français et l'épisode du podcast "le français avec Yasmine" dans ta boîte mail.  Cette newsletter privée et totalement exclusive est 100% en français. Tu profiteras de contenu unique et des bons plans pour t'aider à progresser et pratiquer ton français.  Le niveau intermédiaire est recommandé. 
🇬🇧 Receive your weekly dose of French in your mailbox. This exclusive and private newsletter is private is 100% in French. You'll enjoy unique content and tips to progress and practise your French. Intermediate level required.