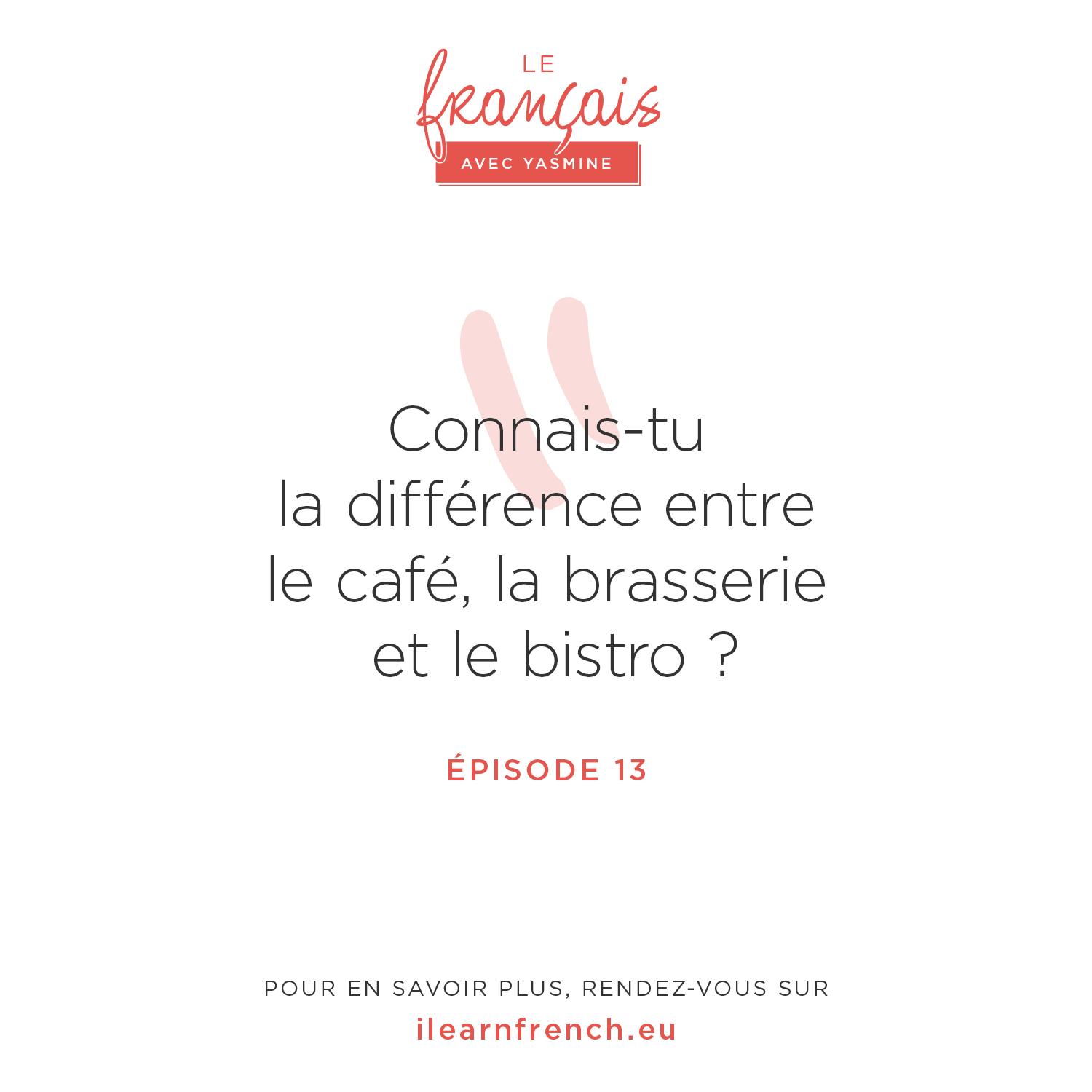 Quoi de neuf depuis le dernier épisode?
Dans cet épisode, je te parle de la différence entre le restaurant, le café, la brasserie et le bistro.
Si comme moi, tu adores manger à l'extérieur, cet épisode va te plaire.
Attention, cet épisode peut te donner faim.
Pour suivre des cours avec moi cet été, je te donne rendez-vous ici: www.ilearnfrench.eu/ete2020.
Bonne écoute,
Yasmine
_____________________________________________________________________________________________________
Pour continuer cette conversation et améliorer ton français avec moi, rendez-vous sur www.ilearnfrench.eu
Si tu veux m'envoyer un message et me suivre sur les réseaux, suis-moi et ajoute-moi. Je te répondrai personnellement.
🎼 La musique de cet épisode est créée par le groupe Beam. Merci à Maayan Smith et son groupe pour la musique.
Pour suivre le groupe Beam:
Did you know that le français avec Yasmine is an amazing membership with transcripts of the podcast available only for members.
Want to join the conversation?