LE FRANÇAIS AVEC YASMINE:
Episode 3: Quelle est la différence entre jour, journée, soir, soirée?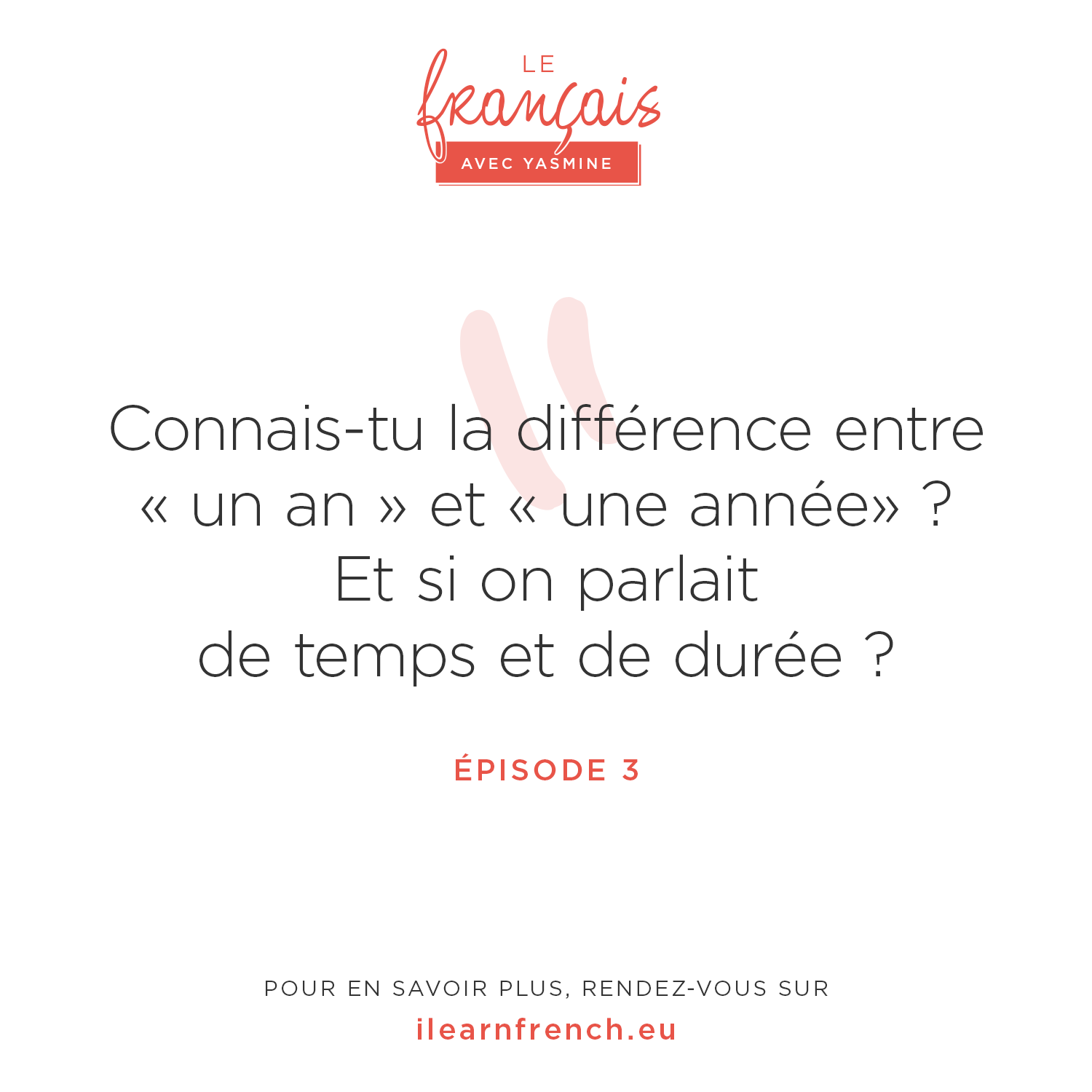 Bonjour,
Dans cet épisode, je t'explique la différence entre les mots suivants :
matin et matinée
jour et journée
soir et soirée
an et année
Ils s'utilisent différemment en fonction du message que tu veux faire passer. Après avoir écouté cet épisode, tu n'auras plus de doute. N'hésite pas à écouter cet épisode plusieurs fois pour bien mémoriser.
Bonne écoute.
Pour rester en contact avec moi, tu peux me suivre sur:
Pour suivre des cours particuliers avec mon école, rendez-vous sur www.ilearnfrench.eu
La musique de cet épisode est créé par le groupe Beam.
Merci à Maayan Smith et son groupe pour la musique.
Pour suivre le groupe Beam: 
https://www.facebook.com/beamband/
https://store.cdbaby.com/cd/beam3
Un mail. Le jeudi matin. 
🇫🇷 Reçois ta dose de français et l'épisode du podcast "le français avec Yasmine" dans ta boîte mail.  Cette newsletter privée et totalement exclusive est 100% en français. Tu profiteras de contenu unique et des bons plans pour t'aider à progresser et pratiquer ton français.  Le niveau intermédiaire est recommandé. 
🇬🇧 Receive your weekly dose of French in your mailbox. This exclusive and private newsletter is private is 100% in French. You'll enjoy unique content and tips to progress and practise your French. Intermediate level required.