Which course is right for you?  
We know learning French is a journey, requiring a different rhythm and dynamic based on your unique needs. That's why we created different courses adapted to every step of your journey.
Whether your level is complete beginner or advanced C1 —  there's a course for you, your lifestyle and your schedule.
If you need results fast, join one of our Intensive Courses. For one month, you'll have a one hour lesson Monday to Friday.  For complete beginners, allow yourself at least 3 months to see big results. 
But what if you don't have enough time to commit to the Intensive Course? No problem. That's why we created Weekly dose of French for intermediate learners. You'll attend a 1 hour course twice a week for 3 months. It fits perfectly into your busy schedule and gives you the routine you need to keep learning.
For advanced learners who want to focus on conversation, we offer an exclusive and unique course focusing only on conversation — Cafe Français. This is ideal if you're comfortable with grammar but want to concentrate on sounding more natural while boosting your confidence.
For everything else, book Private Lessons with one of our superstar teachers. We'll create a custom learning plan just for you. Whether you need to prepare for DELF/DALF, for your career/professional life or personal pursuits. 
Whatever it is, we got you.
1 hour every day

Monday to Friday

5 hours per week

Around 20 hours per month

1 Month course

Zero pre-recorded course

Maximum 5 persons per group

All levels

Available every month

Next course starts on 4th of January 2021

Registration opens on 9th of December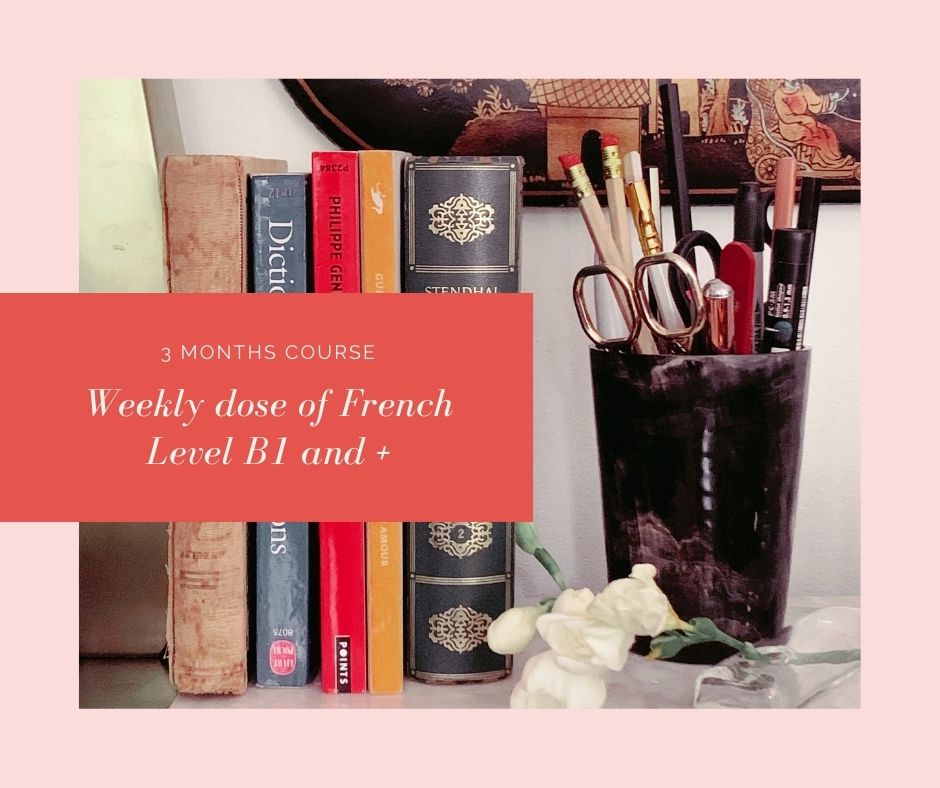 1 hour twice a week

Monday and Thursday

3 months course

Around 20 hours during 3 month

Zero pre-recorded course

5 people per group

Minimum level B1

Available 3 times a year: January, April and September

Next course starts on 4th of January 2021

Registration opens on 9th of December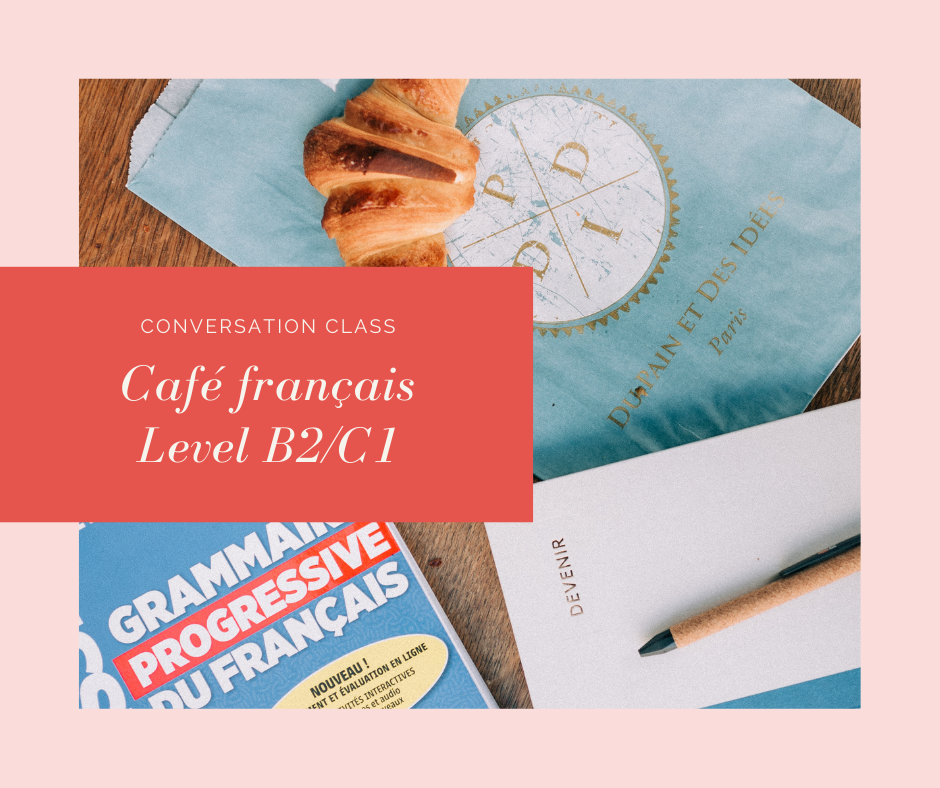 1 hour and half once a week

Tuesday

3 months course

Around 20 hours during 3 month

Zero pre-recorded course

5 people per group

B2 and C1 only

Available 3 times a year: January, April and September

Next course starts on 5th of January 2021

Registration opens on 9th of December