Private French Classes
Take your French language skills from Zero to Hero
Enjoy individualized face-to-face training with an emphasis and focus on your personalized learning objective. Your private French classes will be a specialized curriculum designed to fit your unique learning style, which will assist you in quickly achieving and advancing your linguistic goals.
Private French classes with 'I Learn French' are a fun and highly effective way to learn French. We are delighted to help individuals master the French language!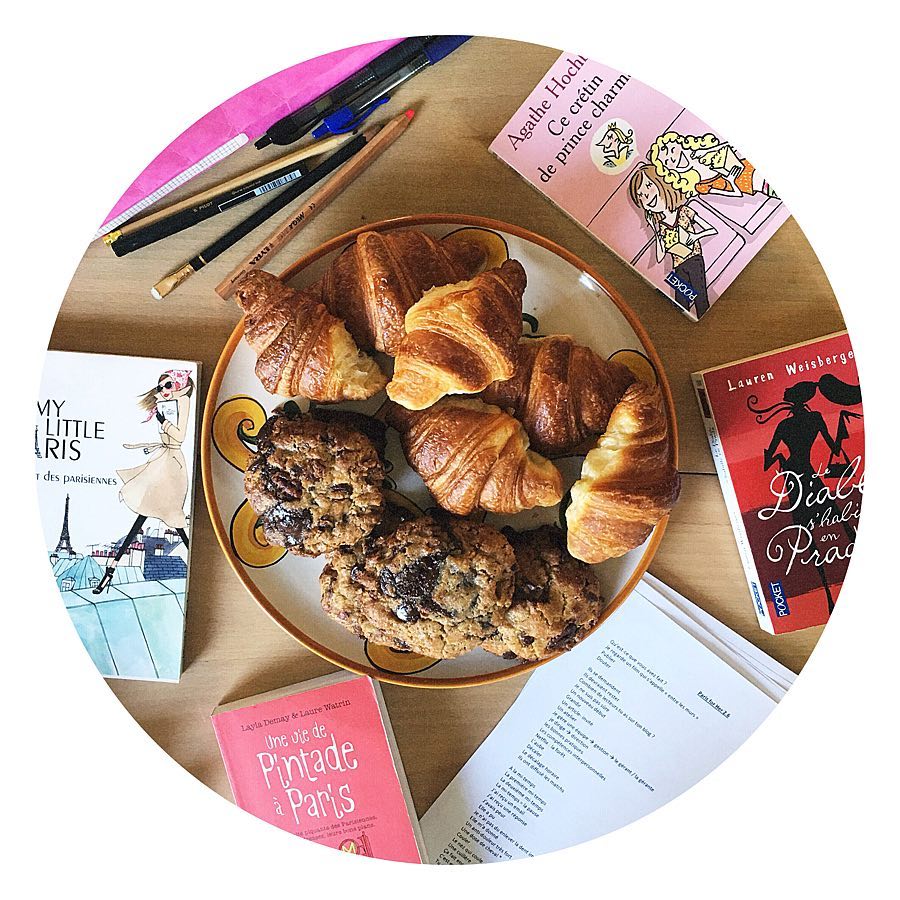 Our Private French Classes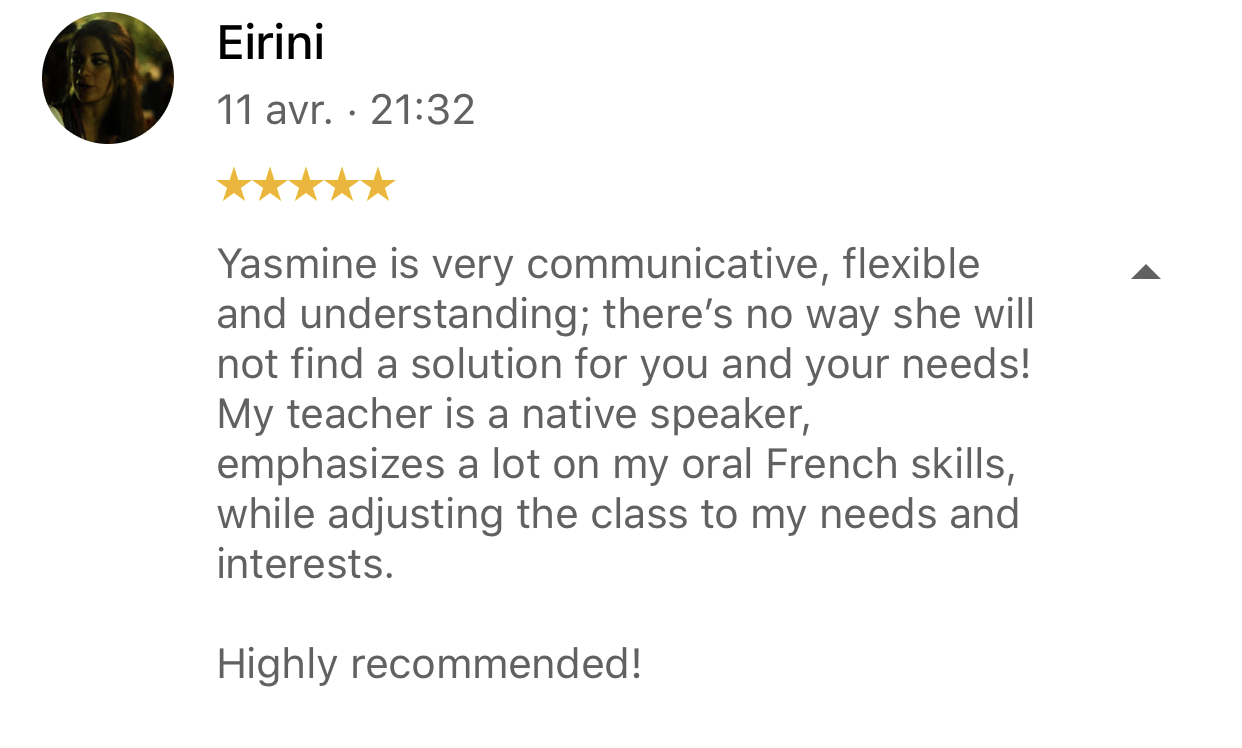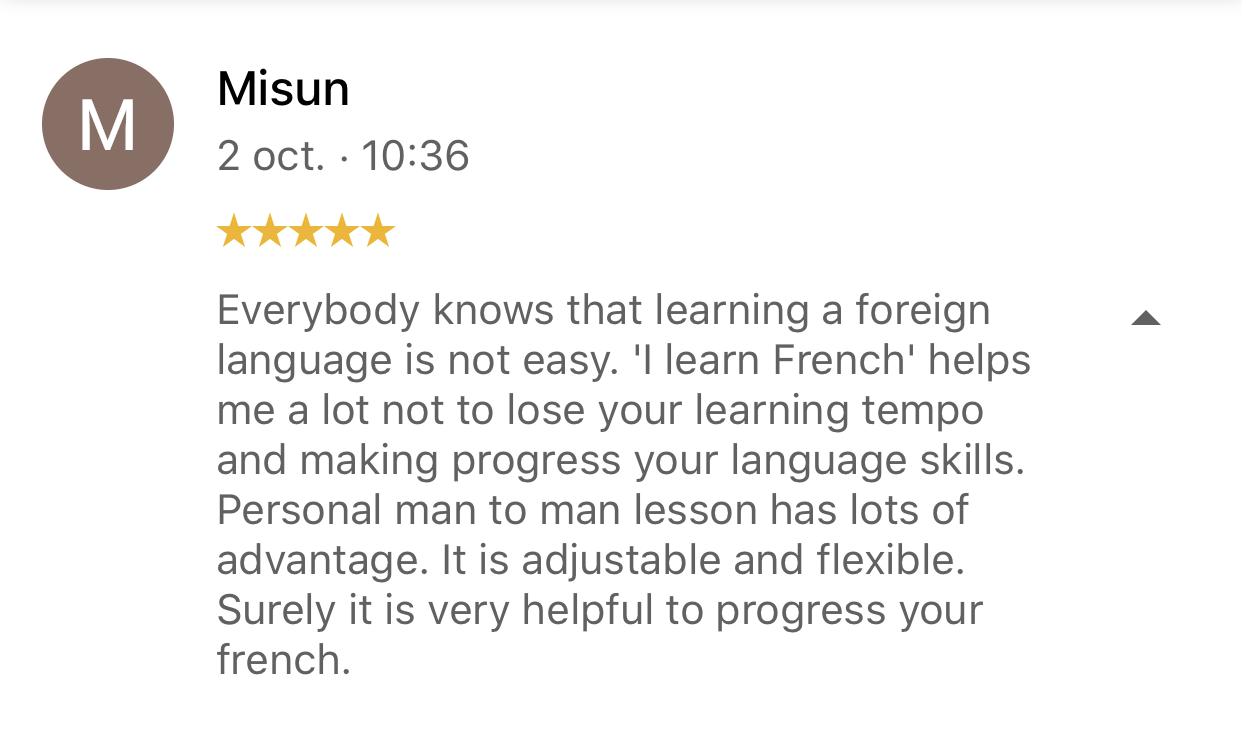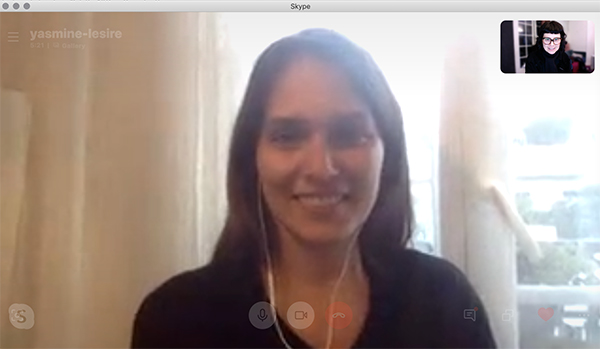 Learn French Online: from home or when you travel
We know you need high flexibility in terms of schedule and location. If you are very busy and you want to speak French, we teach when and where is it more convenient for you. This is the reason why you can enjoy our private French classes online.