We don't just build up your confidence and teach you skills inside the classroom. We want you to live your life in French. You know, in the real world.  
Here are just some of our happy rockstar students who are living their best francophone lives. Imagine what you'll accomplish when you join the I Learn French school.
Tanisha is an oenologist and communicates with other oenologists and winemakers in France.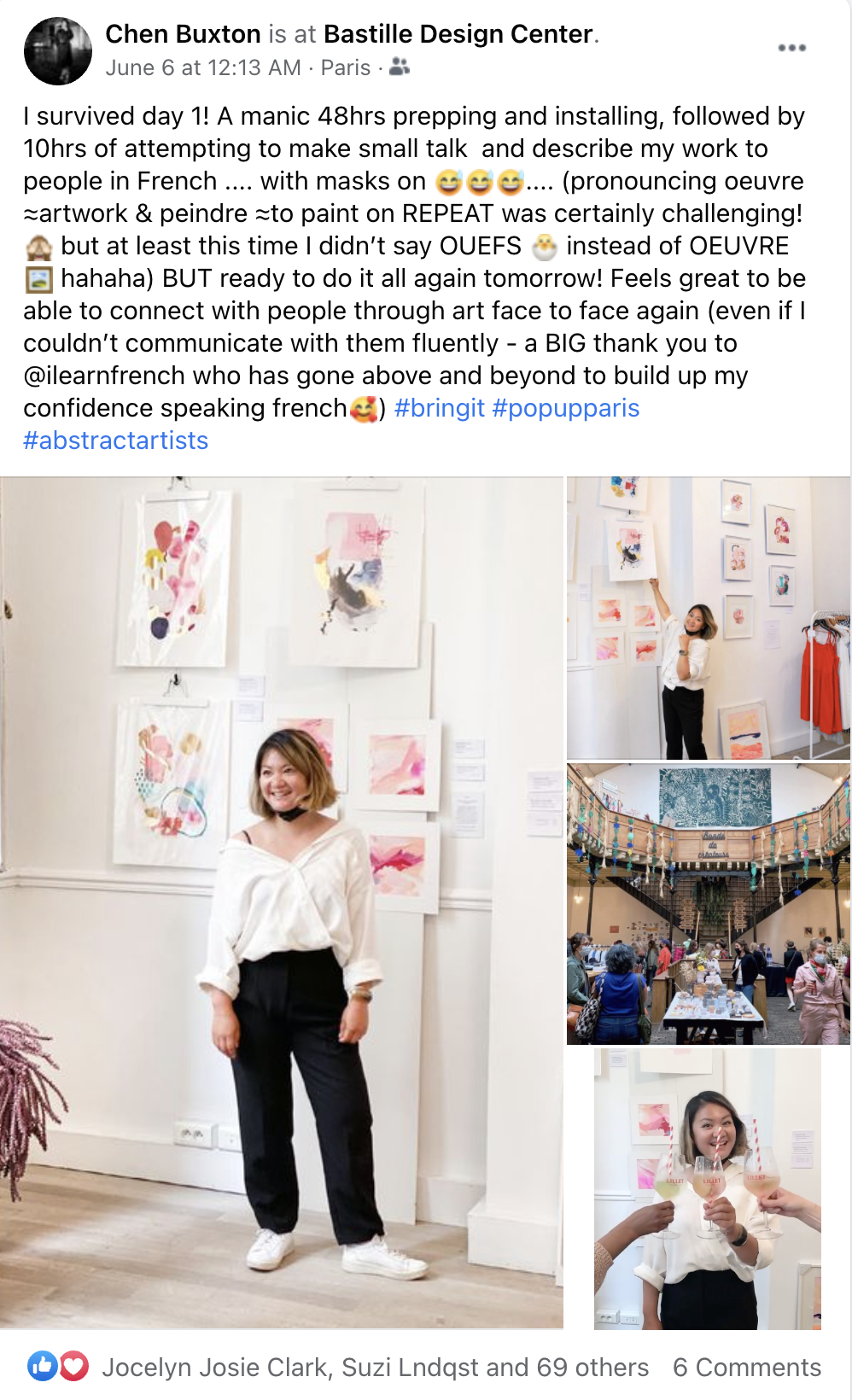 "I described my work to people in French … with masks on"  
Chen is an incredible artist who lives in Paris. Before joining the I Learn French school, she didn't speak a word of French.  
After taking courses with our team, Chen took part in an art popup in one of the coolest Parisian neighbourhoods. 
She spoke with native Parisians about her work and art – all while keeping her cool.
We're SO proud of Chen's journey and how far her confidence has come.

Santé!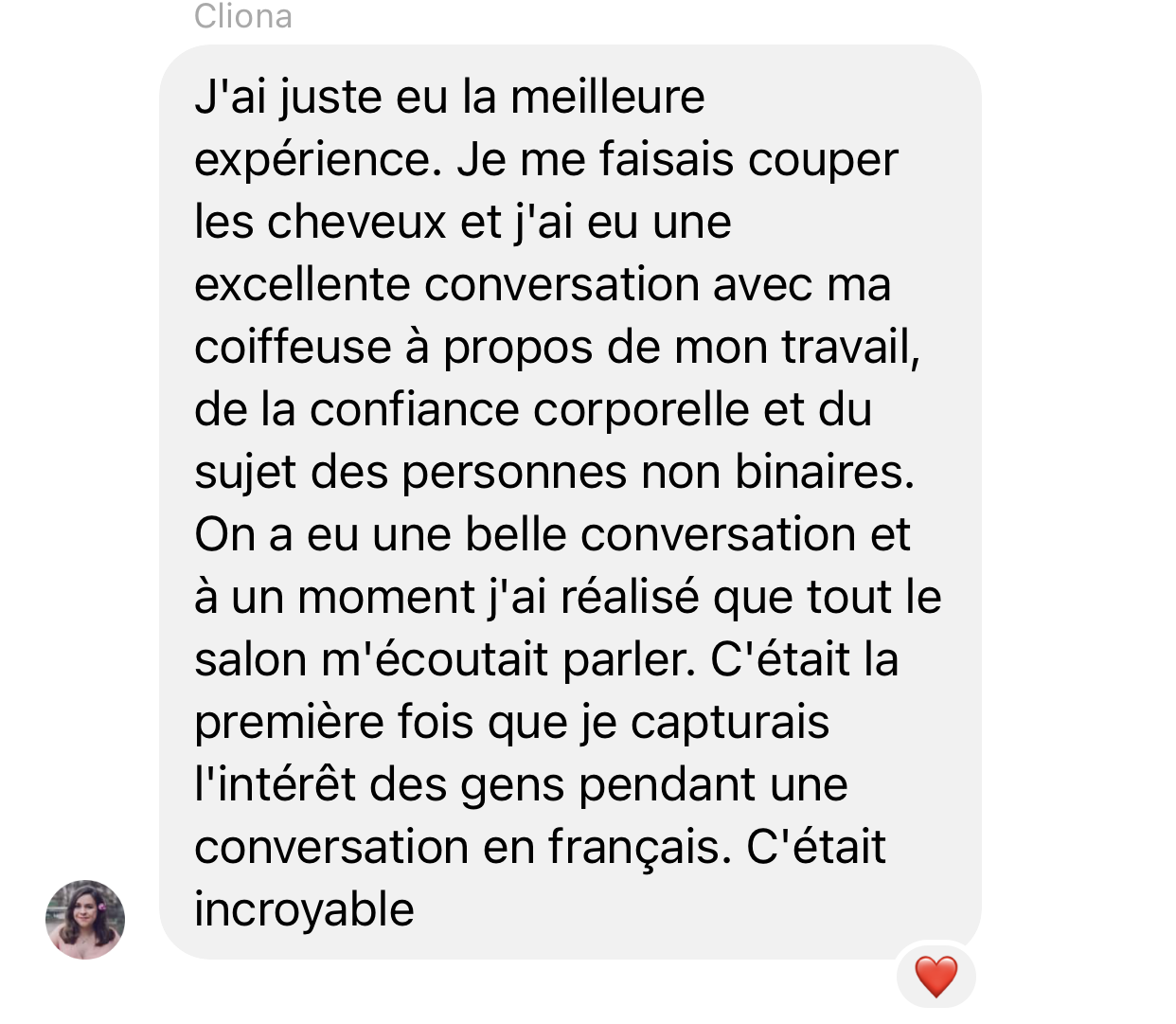 "I just had the best experience.
I had an excellent conversation with my hairdresser about my work, body confidence, and non-binary gender identities.
We had a beautiful conversation and I then realised that the whole salon could hear me speak.
It was the first time that my conversation captured the interest of others in French!  It was incredible."
 – Cliona, Weekly Dose of French student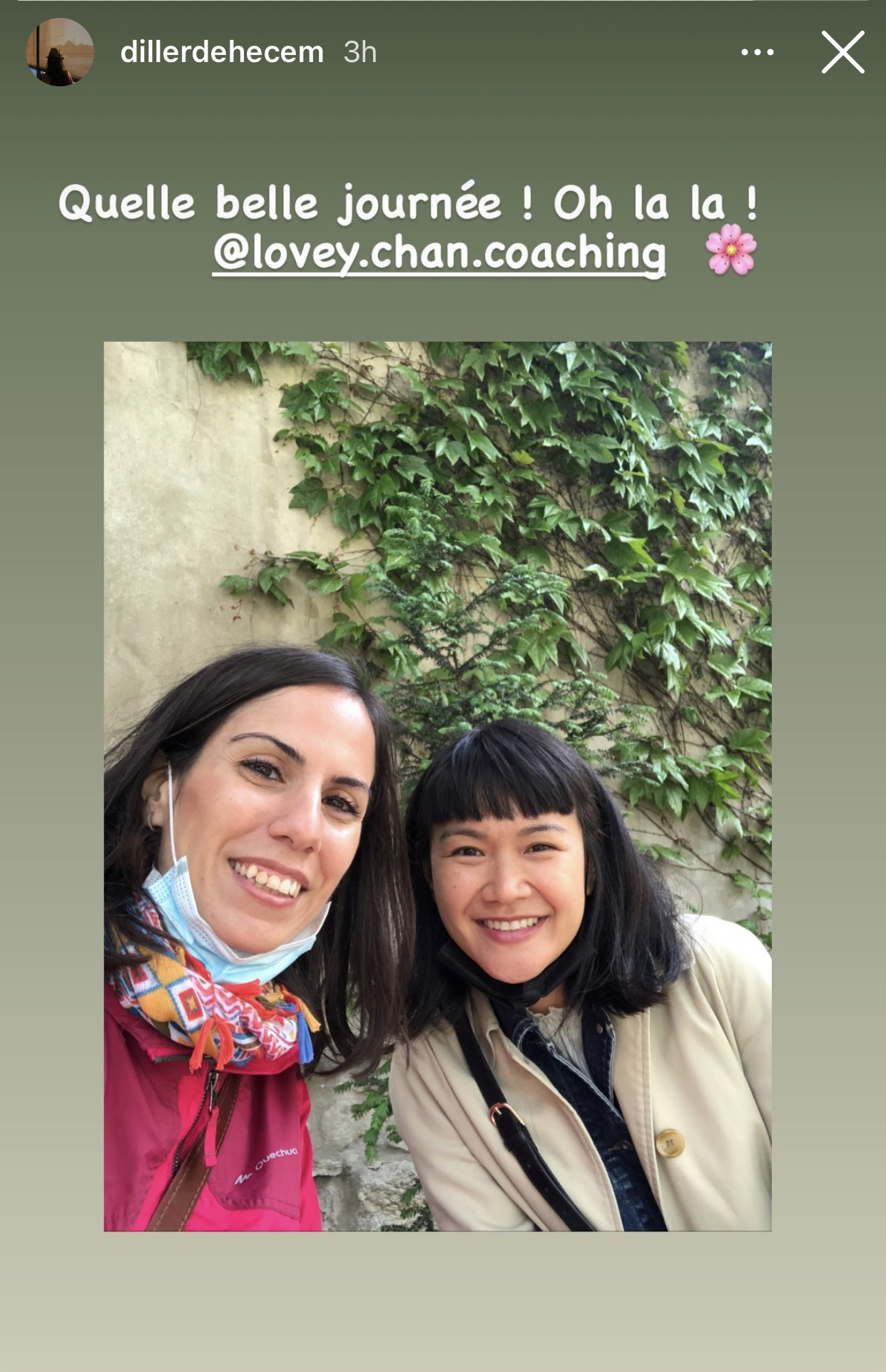 "I got the job!"
Ece joined the Weekly dose of French course in March 2021.

At the time, she was looking for a job in Paris, even though she didn't feel fully comfortable with her French yet. 
Through taking our courses, Ece practised on a regular basis and built up her confidence.
A few months later in May, she was selected for a job interview — and got the job! 
She also made friend during her class and met Lovey Chan!
Be part of a Fun and Supportive Community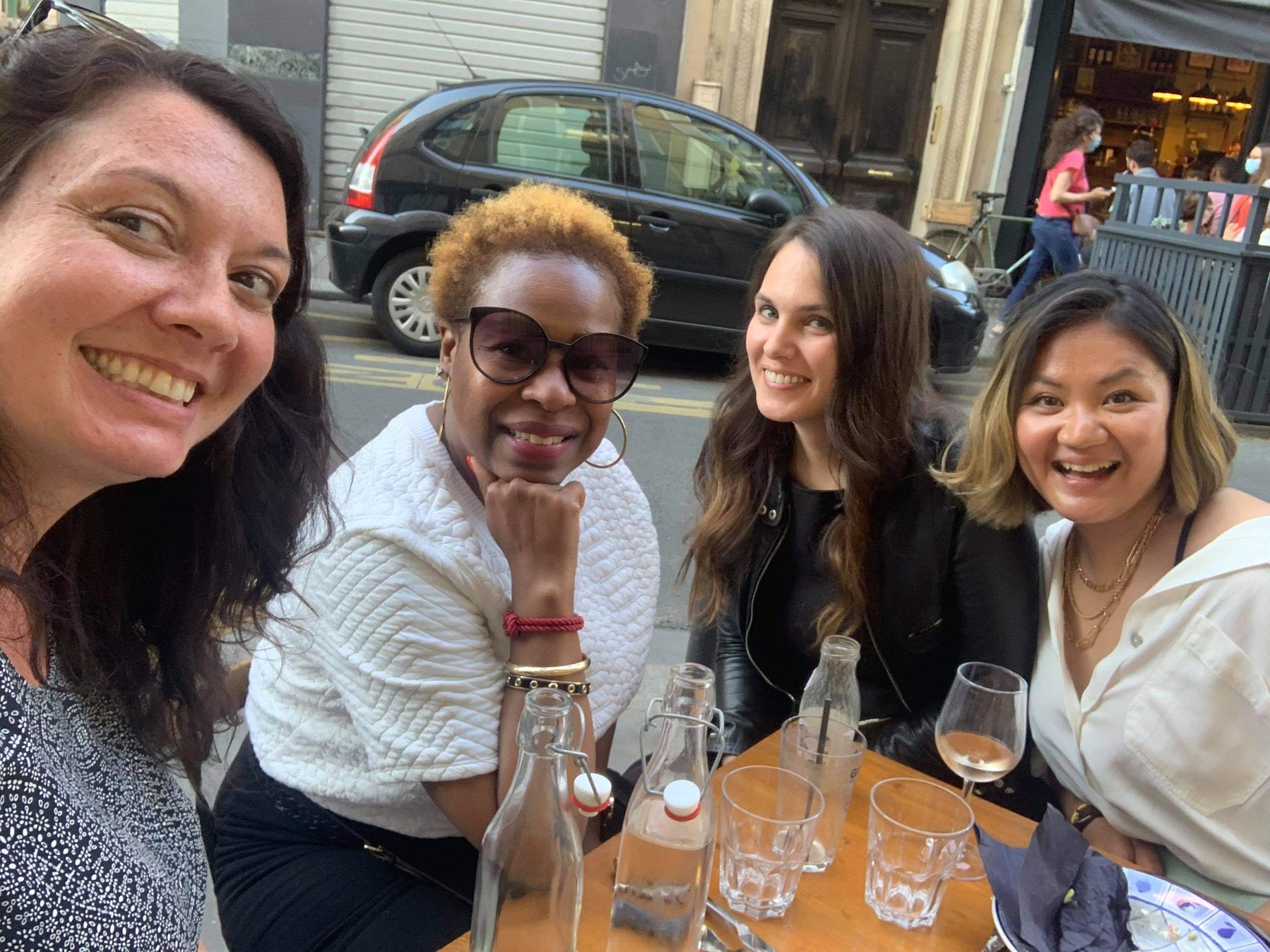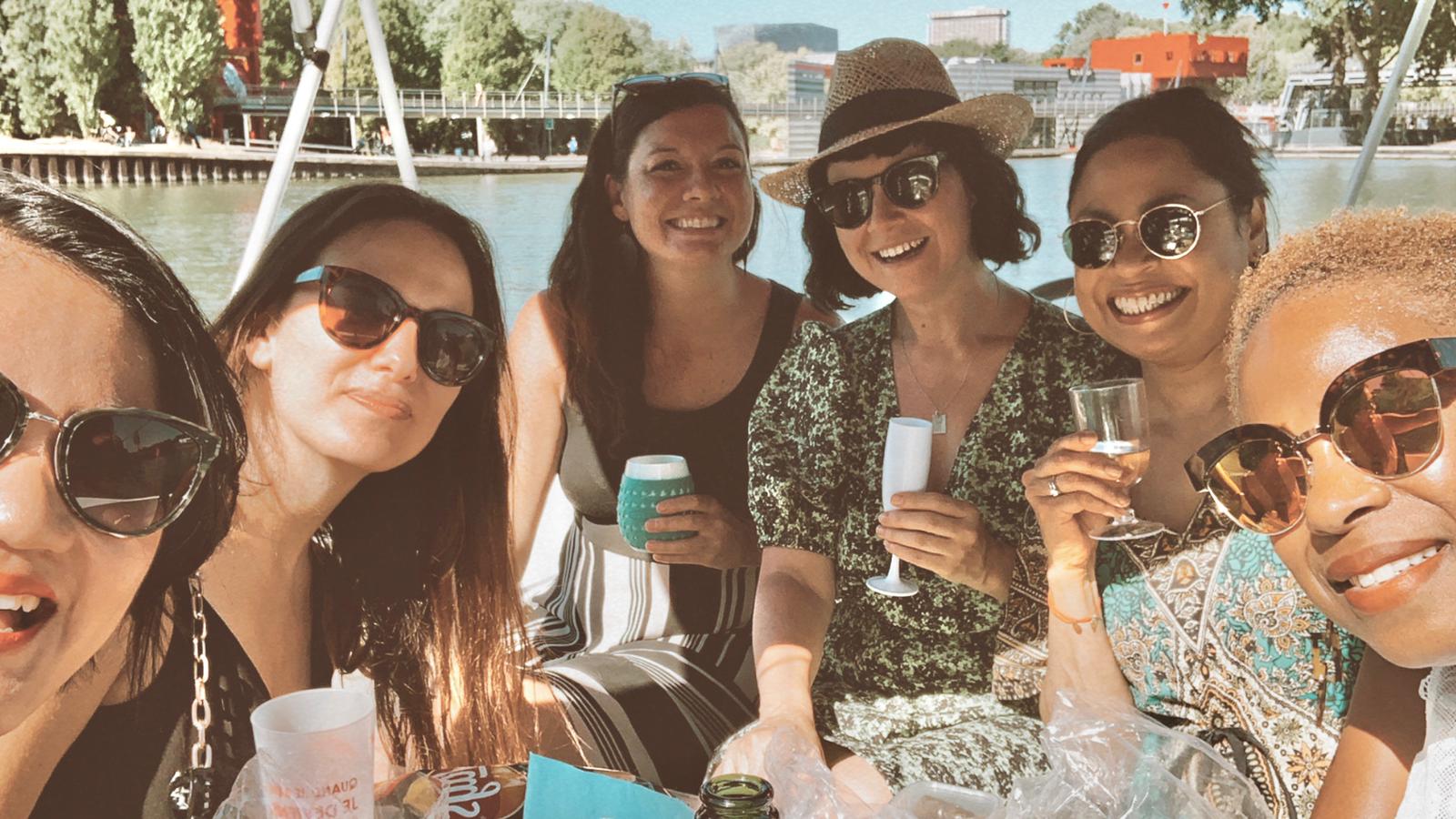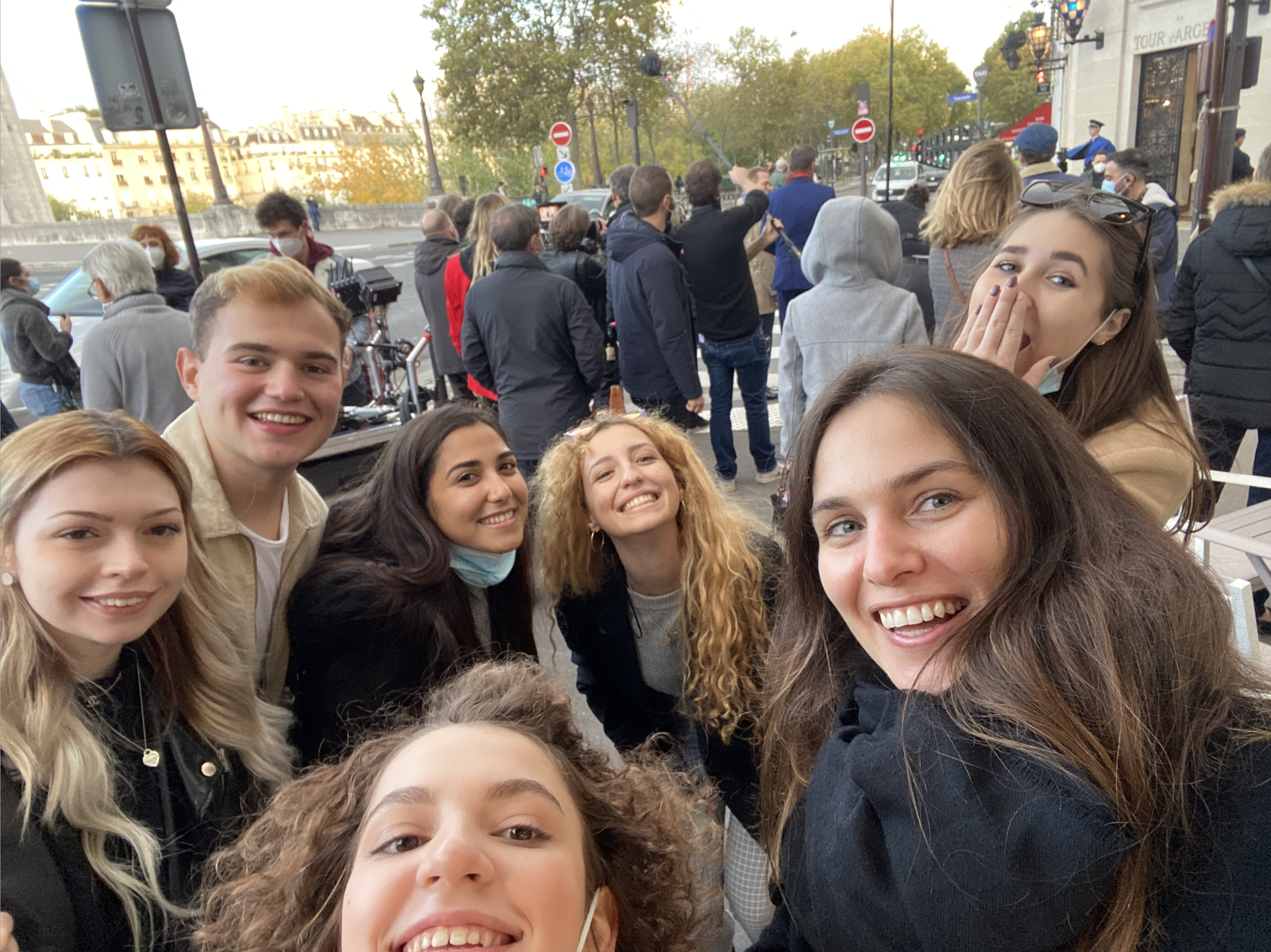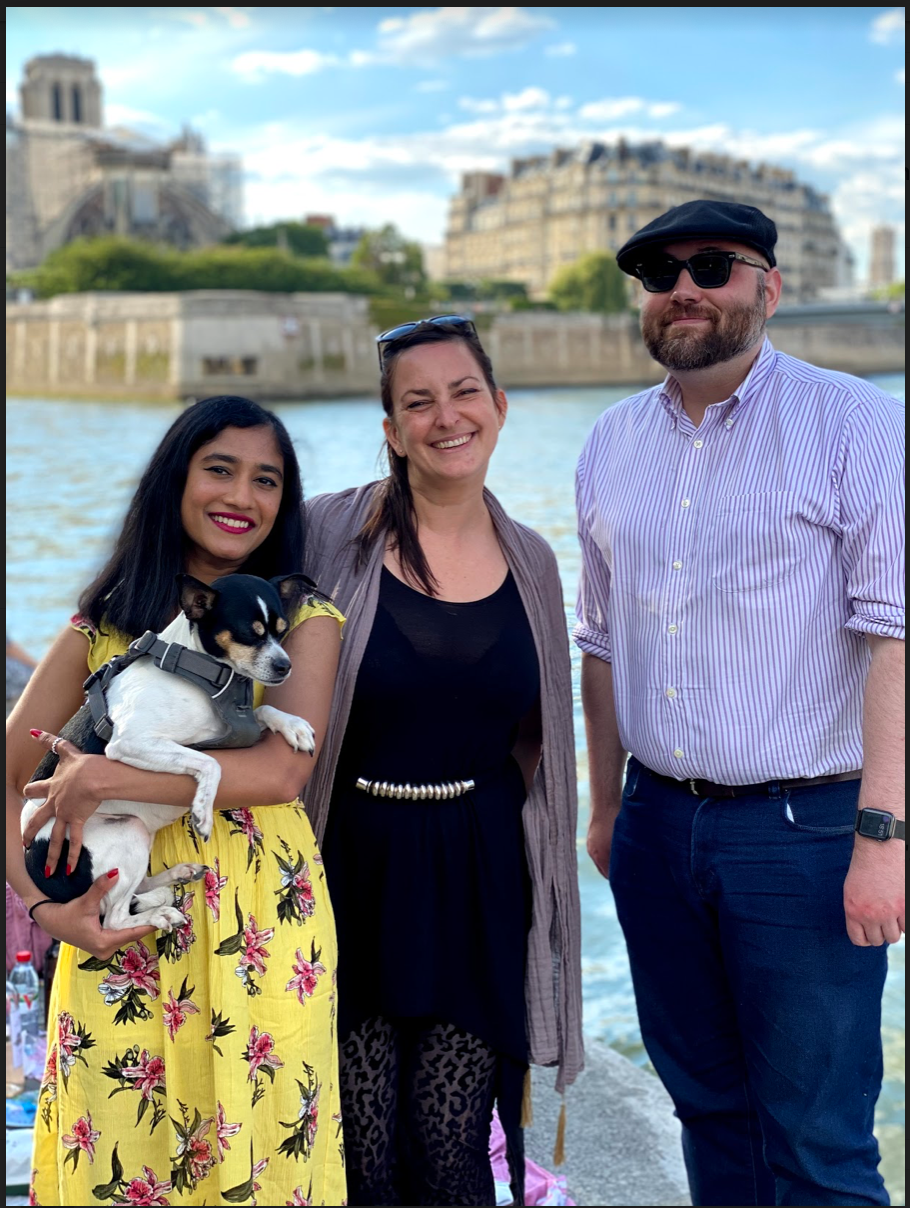 Be Interviewed on IG Live
Some of our rockstar students have been interviewed LIVE on IG by Yasmine herself.