Private French Classes on your lunch break : A super efficient way to learn French!
Learning French, or any language, can often be boring with old-fashion textbooks and annoying grammar exercises. At I Learn French, we are continuously creating new ways to teach our students, and we are never strict or dull. Our new private French classes are also known as the "lunch-class"; it's our latest initiative, because we know that finding time to learn French on a regular basis can be difficult.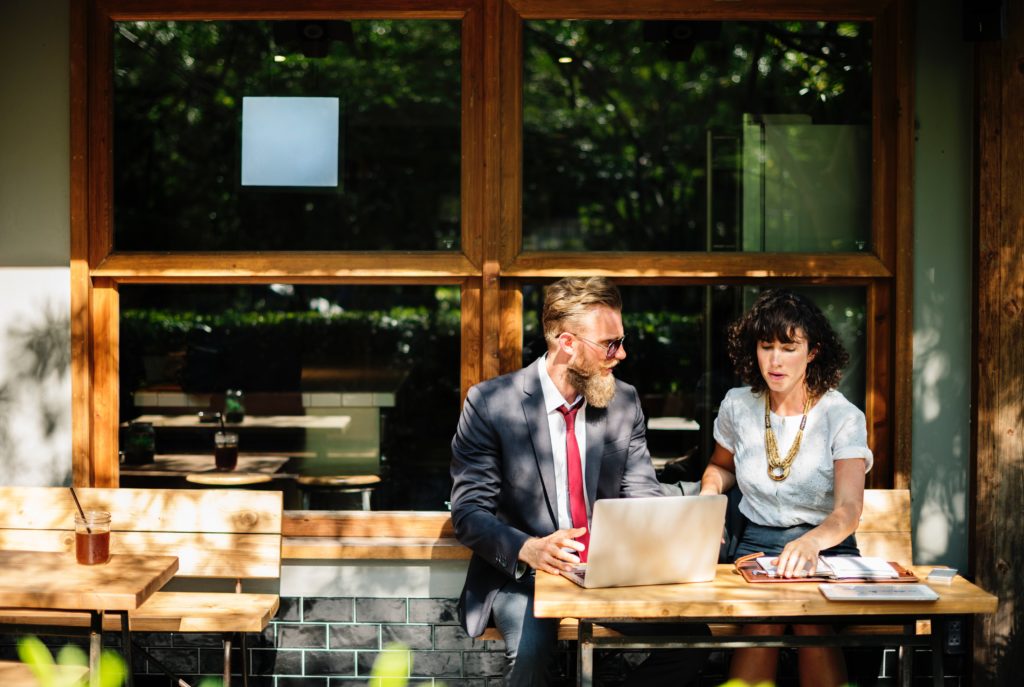 Do you work full time and find you just don't have time to learn French? Would you really like to attend a French course but find it's just not possible due to time constraints?
Do you recognise yourself in this short description? Like you, professionals in corporate roles such as managers and employees, and anyone with responsibilities (including moms and housewives, of course) are unable to attend French courses during working hours.
Group classes with fixed schedules are simply not possible for many reasons, such as lack of flexibility in terms of schedule and location. Attending a French class, even private French classes after work isn't possible either because you have a family, activities, you finish late…
So how can we add  French classes to our very busy and exciting lives? Taking all those non-exhaustive factors into account, it's easy to understand how some people completely give up learning French! And we all know that feeling of frustration and guilt when we give up on our goals.
Does the description above ring a bell? Read carefully what it is coming next. I might have THE solution for you.
The advantages of taking a break, and why learning French during your lunch break is a great solution
Our life and time pass by too quickly. Too often, we don't take time for ourselves and don't give ourselves a proper break. At some point during the day we all need to eat, it is healthy and it gives us a little time to recharge our batteries. Yes, I know it is easier said than done. I also know that sometimes you eat in front of your computer, or on your way to another meeting, because your workload doesn't allow you to have a proper break.
First of all, please know that this lifestyle is very unhealthy, physically and psychologically. Did you know that taking a break will restore your motivation, help you to stay focussed, increase productivity, reduce stress and improve learning? A change of environment can also help improve your performance at work. Many studies1 show that you are not as efficient as you think you might be without a real disconnection once a day. To be efficient and to recharge, you need to be completely disconnected from work at a certain point. Most importantly, it is during your break that you learn the most.
Learning French at lunch time? Take a break and enjoy a lunch-class wherever you want!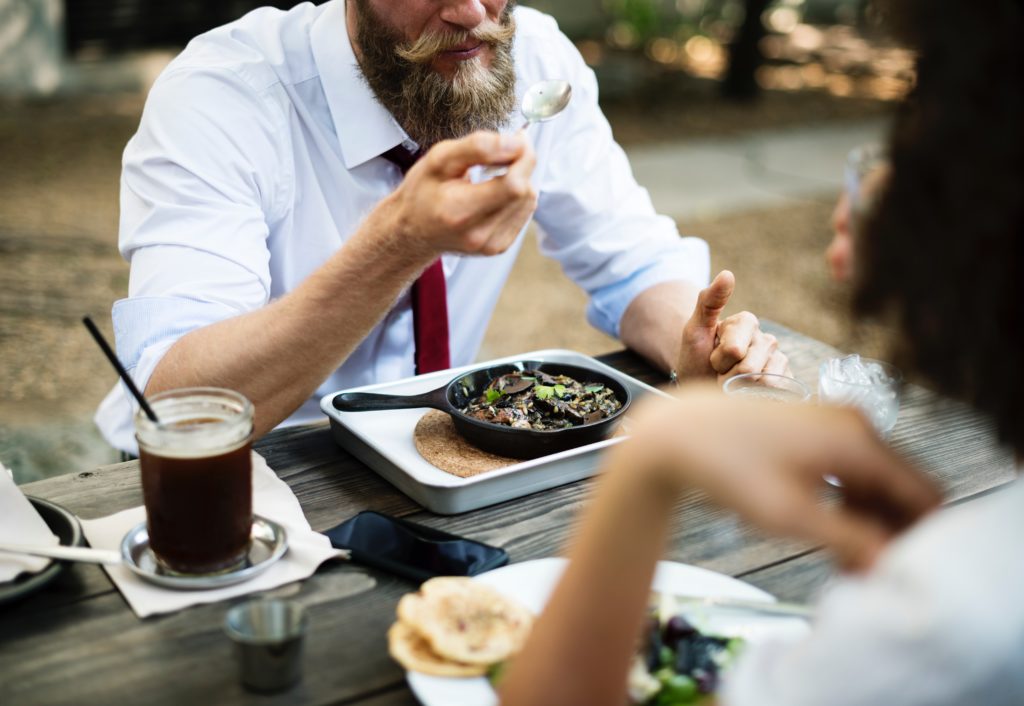 With that said, why don't you take your well-deserved and healthy break to improve your French skills? Learning French during lunch time? Yes, absolutely.  Private French classes during lunch time might just be the new best thing for learning and practising French.
How does it really work? Will you be too busy doing grammar exercises to eat your lunch? Absolutely not. You can bring your lunch with you, and have lunch wherever you want with your private French teacher – or you can even have this lunch-class online (skype or zoom). Your class and your private French teacher come to you, wherever you are, and whenever you are available.
How can a lunch-class can be efficient for me?
Your private teacher will encourage you to speak as much as possible, so you are really practising while taking a breather from work. You will experience the best of your lunch time, while practising your French. You'll be occupied at least 70% of the time so you will finally have the chance to improve your French conversation. You will disconnect from work and improve your personal development all while you are improving your French language skills. Doesn't it sound like a magic plan?
There is no rush to learn French
The lunch-class will obviously be mostly conversation oriented which is an amazing way to apply your skills directly to concrete situations. How will you feel after attending a class without papers and grammar books? Fabulous!
How often should you attend a French lunch-class? We recommend starting with once a week or once every two weeks. Try a few classes for a few months and compare your level before and after.

Studies and articles about breaks:
How do work breaks help your brain
Brief diversions vastly improve focus, researchers find
Why lunch breaks are important for your brain 
Want to share with me your experience learning French? Join my weekly newsletter below  and share your experience with me!