12 must-read books every French learner should read about Brussels, Belgium and Belgians
Brussels is the most boring city in the world – and so are Belgians. 
I've always been surprised by this statement! First, because the best parties of my life were in Brussels (by the way, Belgium was way better than Ibiza back in the 90's). Secondly, because I've met many people so happy to live in Brussels they wouldn't go back to their hometown for all the gold of the world! And I understand them.  One of my favorite things when I'm in Brussels is not the typical smell of fries, nor even the sound of my suitcase on the cobblestones, but the smiles and the energy of its people. In addition to its exotic weather, Brussels and Belgium are also famous for the amazingly understandable and user-friendly political and administrative system. 
What make Brussels and Belgium so Belgian
How can people not be happy in such an interesting environment? To keep its people happy, you've probably already guessed that Belgium must have many secrets to deliver. Actually, Brussels is a capital of hidden gems. By the way, who are the Belgians, what are they like, and what make Brussels and Belgium so Belgian?  Being located in Belgium provides a lot of curiosity to foreigners and expats. Working as a private French teacher, during my classes I am often asked what French books about Belgium and Brussels, I would recommend. In addition to your French course, reading in French is one of the greatest exercises you can do to improve your vocabulary! If, like me, you love reading, then this article is for you. I've gathered a selection of my favorite books about Brussels and Belgium; about our amazing city/country and its people. I read them all to make sure they were fun and not written with boring syntax 😉 Are you ready to understand (a little better) and fall deeper in love with the place where you're living? 
Here are the French books about Brussels and Belgium that I recommend.
This is my favorite book about Belgians and what they love. It's an inventory of all the things that are enjoyable and maybe not so well-understood. As I grew up in Brussels, I can identify with every phrase of this book. You will discover, in French of course, everything that makes Belgians happy. Take this opportunity to practice your French while reading that there are more things that make Belgians happy than fries and chocolate. Oui, oui!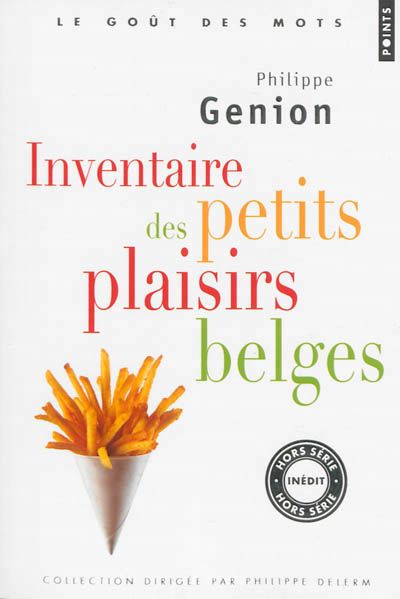 Belgium is a unique country with a peculiar administration and history. This little book gives you an overall view of this beautiful country and its complexity. You'll learn the key dates in the history of the country. I can't promise that you'll understand the country, but you will at least learn how to appreciate it as it is: unbelievable.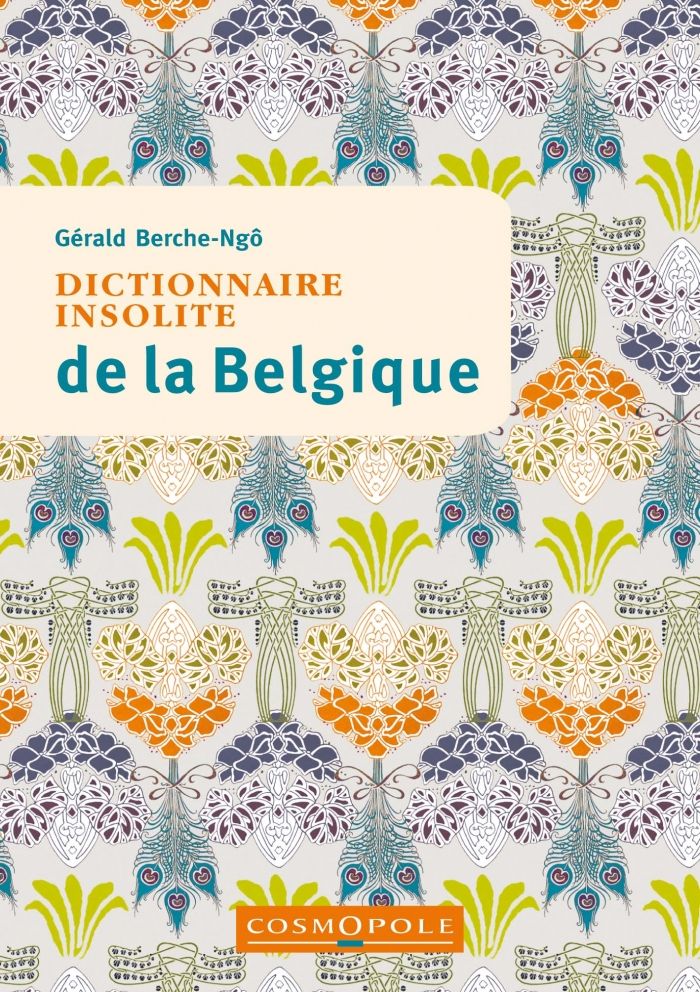 The title of this book is inspired by the play on words: Tout est bon dans le cochon (everything is good/tasty in the pork). After many years of disagreement about whether French fries are a French or Belgian invention, you will FINALLY discover where "French fries" come from in this book. I won't spoil it and I promise that you'll get the answer in this book. Saying that, the origin doesn't really matter, as we all know that Belgian fries with Belgian mayonnaise are the best in the world. Don't you agree? Same discussion goes with Belgian and Swiss chocolate, of course, but I won't go into this discussion any deeper in this article. 😉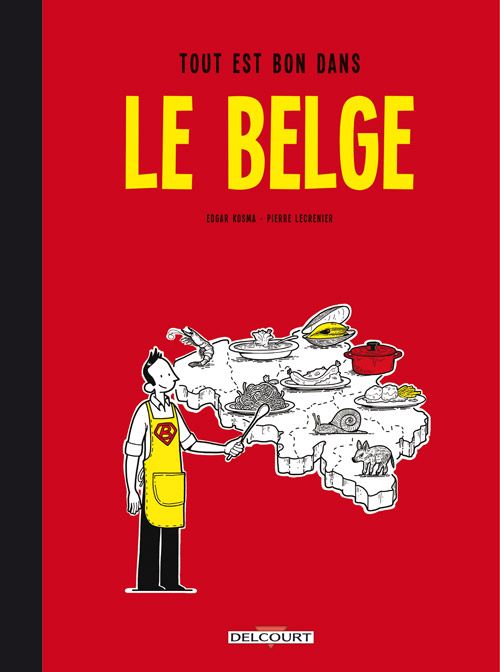 France and Belgium are neighboring countries and, even if they both have French as their official language, they're very different. Actually, the only things that they have in common are the French language and the love for food. That's it. On one hand, the French tend to think that the Belgians are like them, or the Belgians are their cousins or little brothers. On the other hand, the Belgians don't think they are related to the French at all. This book explain, with spicy humour, this hate-love relationship. If you want to avoid any cultural faux pas or diplomatic incidents with your Belgian friends, don't mention the 2018 World Cup. Never, ever.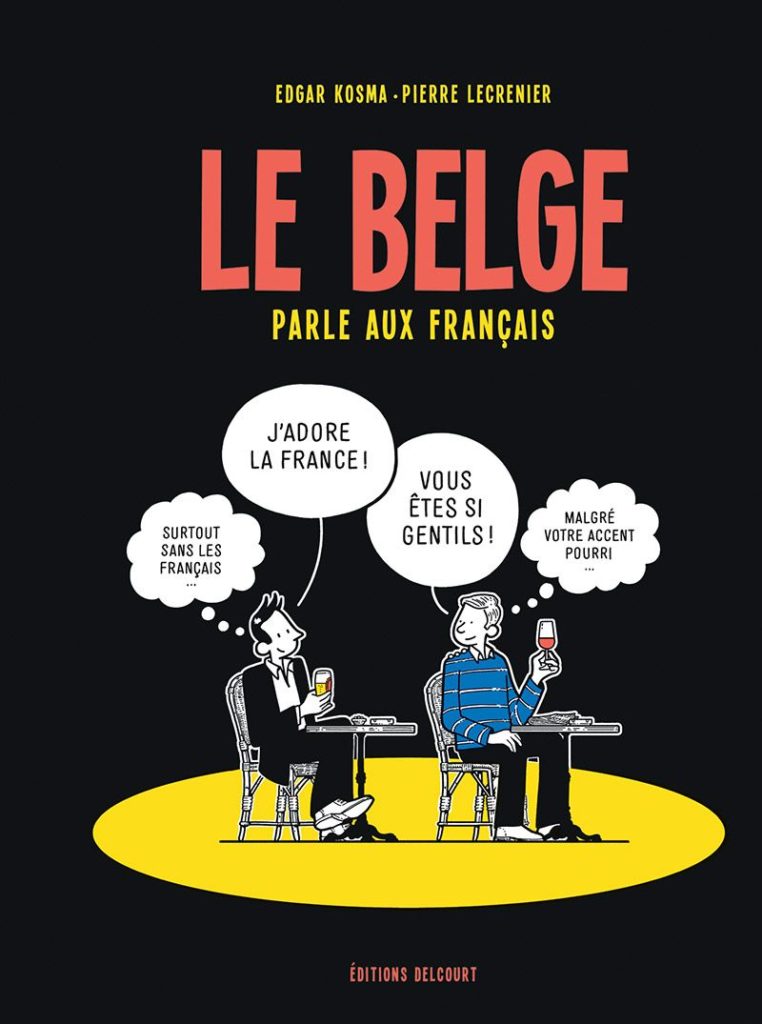 I received this guide as a Christmas gift a few years ago and I thought to myself, "why would someone give me a guide book about Brussels, my own city?. So, I put it on the shelf with all my travel books and left it there for a few months. A while later, I had some friends visiting Belgium and I finally took a look at this book. The only regret I had was that I hadn't opened it earlier. It doesn't really come as a surprise that foreigners, expats, and tourists know our hometown and country sometimes way better than we do; locals don't read guides about their own country or city.  I discovered so many things in this guide book about Brussels. Shame on me! Really! My favorite discovery? Take the Tram 44 from Montgomery to Tervuren and pass by the wood. They say it's the most beautiful tram trip in the world.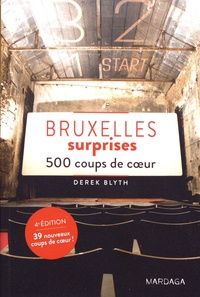 This is another guide that compiles the best kept secrets of the city. On top of that, it was written by Belgians. While reading this guide, you will discover emblematic places such as a swimming pool with a panoramic view, the museum of plastique, an underground theatre, or a farm in the city center. Each monument is explained in less than a page, which makes the reading very easy.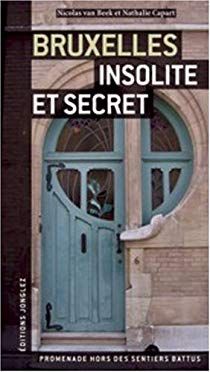 It's obvious that the Belgians, even if they (also) speak French, are more logical than the French – sans rancune 😉 This is also applicable to the Belgian (and Swiss) counting system. Let's take the numbers 70 and 90 as examples. In Belgium, 70 is septante and not soixante-dix (60+10), while 90 is nonante in place of quatre-vingt-dix (80+10).  I'm always impressed to know that the French successfully sent people to the moon with their counting system. On top of that, the Belgians have also developed their own vocabulary! It's called belgicisme and those words and expressions are only used by French speakers in Belgium. This phenomenon exists with English, Spanish, or Portuguese, for example, where the language and its vocabulary will be enriched based on the region in which it is spoken. French is of course no exception; Philippe Genion tells you everything about how to speak belgianese.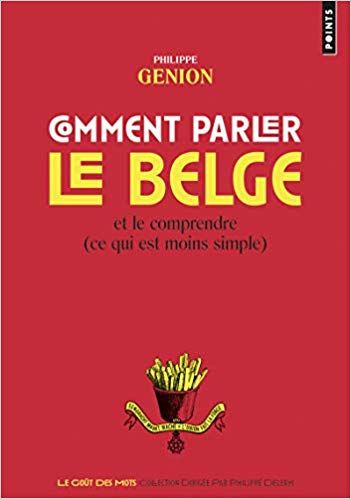 There are many guides about Brussels, but none of them are written with as much love as this one. The authors are echte brusseleers and truly love their city. In my opinion, the best way to discover a city is through the eyes of its inhabitants. The level is mostly B2-C1 and it's a real pleasure to read; I've loved every single page of this guide. In this book, you will discover the best places to go out and the best kept secrets from Brusseleers. You'll know the city better than some Belgians themselves.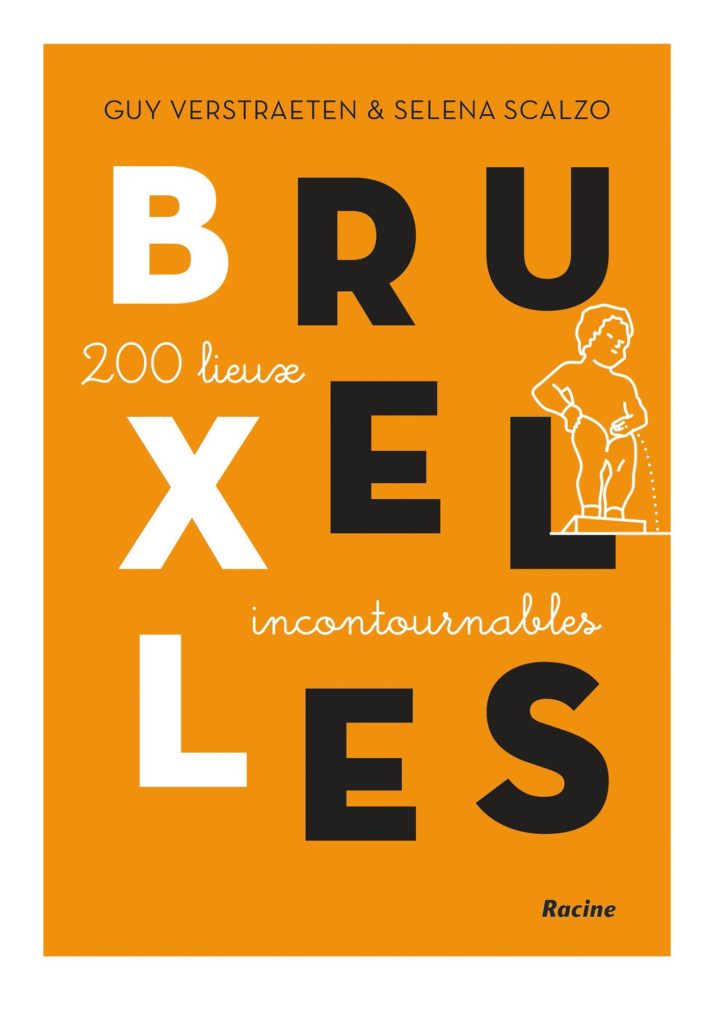 Belge une fois is not only a book, but also a blog, a clothing brand, and a store in Brussels!  Belgians use a lot of expressions – and they're very proud of them. They are so proud that a fashion brand was launched and you can wear sweaters and t-shirts with your favorite Belgian expressions. Non peut-être, which means yes. 
If you want to know more about ladies in Brussels, who they are, where they go shopping, how they receive people at home for dinner, or what their habits are, then this book is for you. They published Pintade in a lot of international cities and it's obvious that Pintade in Brussels should it's well-deserved spot on this list. 
I love everything about this book. I've discovered my city from an historical perspective. Even if the book looks bigger than a simple guide, it's very easy to read. If you want to know more about the history of Brussels through its streets,metro, tram and bus stops and you want to see the city differently, this book is for you. 
Brussels is Yours

(Magazine) 
Finally, I finish this article with an online magazine. Brussels is Yours is undoubtedly the most complete magazine about Brussels and its people in French. There is a team of contributing journalists in this project and they want to cover all aspects of Brussels and its people. You can find interviews about people who make Brussels so special and unique, as well as events, cultural aspects, and all the upcoming things happening in the city. This magazine is certainly more authentic than any other book or guide about Brussels because the content is continuously updated. Don't forget to subscribe to the newsletter here: Brussels is Yours!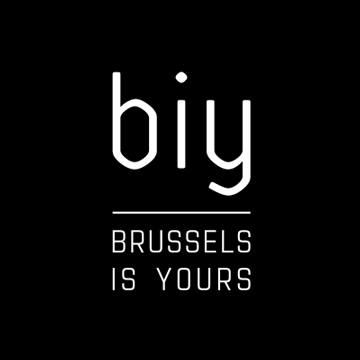 I hope that you liked my selection of books about Brussels and Belgium, and will soon start to read them in French!
Or maybe you have already read them? How did you like them? Have you read other books about Brussels, Belgium, or Belgians that you would like to recommend? How was your first time reading in French? What book was it? Did you enjoy it? If you already speak French and you would like to make part of an amazing community of French learners, come and join my Facebook group for intermediate and advanced students. Join the very secret community of French speakers on Facebook