Want to turn your spoken French from awkward to amazing?
Be Fearless in French with the most Kick-Ass Online Group Classes Around
Find your dream team below …
Do you feel like you speak French awkwardly, like a baby?
Maybe you're constantly tripping over your words and pronunciation, straining to understand television presenters or respond to baristas in cafés … you battle nervousness and anxiety when you're forced to speak.
You might lack confidence and beat yourself up over mistakes. And social situations are stressful despite all the effort you've put in.
Boring textbooks and pre-recorded videos don't help because they can't give you the feedback to know if you're pronouncing things right or even making any sense at all…
Plus, whenever you speak French you feel like you just aren't yourself, like your personality evaporates and so you always revert back to your mother tongue.
And as they say, if you don't use it you lose it…
Despite your frustrations you still dream of being independent in French, to make effortless chit chat with native speakers and fearlessly approach social situations. To be functional, stop freezing whenever you're spoken to and actually be yourself in the language.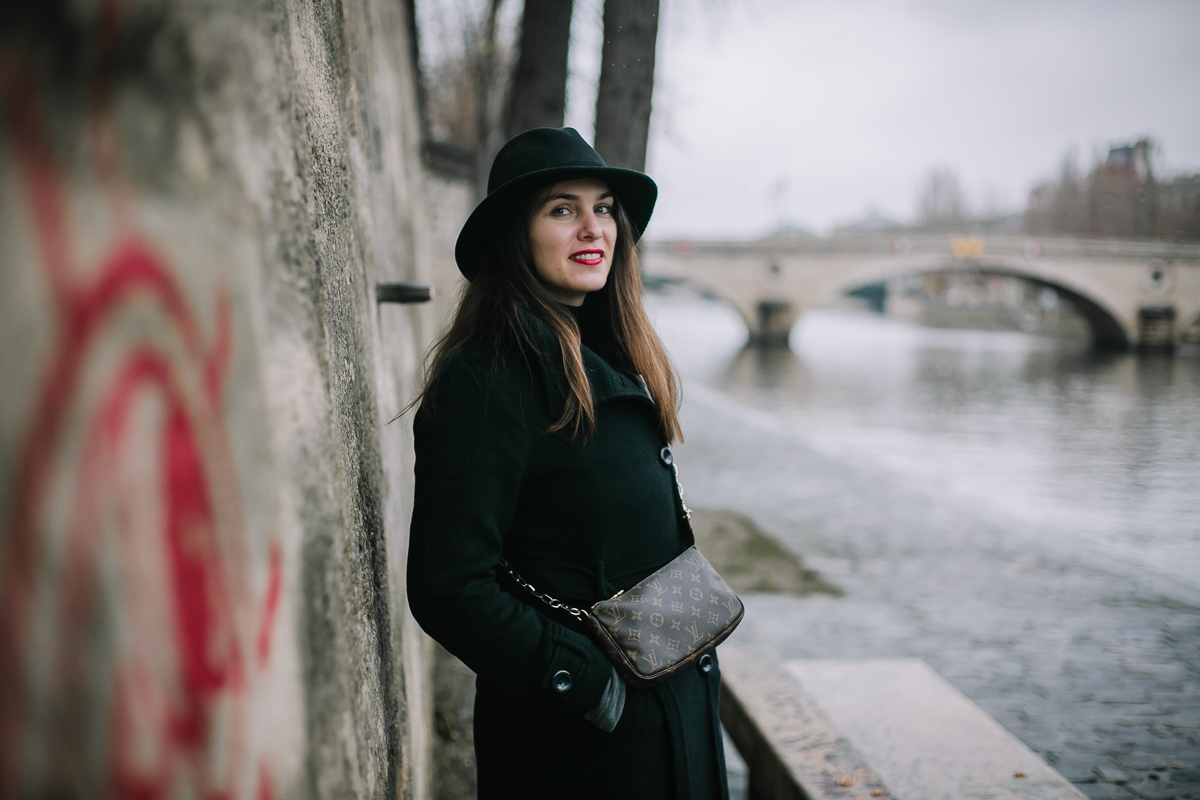 Salut!
Je suis Yasmine from Le Français avec Yasmine. I'm your rebel French teacher with superpowers. Together with my team I'm here to transform your French from awkward to amazing. I've been happily teaching for 12 years and run two successful schools in Paris and Brussels. Accredited by the European Commission, OECD and la Direccte I help busy top executives in high places improve their French. Now, I offer online classes to help as many introverts and francophone-wannabes realize their French-speaking dreams.
The best way to reach your French-speaking goals is through practicing the art of conversation
en français
— in a structured routine where you get expert personalized feedback, shamelessly practice your small talk, tune-up your grammar and train your ear to detect those fast native speakers.
At I Learn French, we've created a course just for you. A course where you'll blossom. 
Our group classes provide the flexible and safe environment you need, with top-notch teachers. We use proven immersion techniques — the same methods we use to teach Senior Managers and Executives at over 100 companies, embassies, and international organizations like the OECD and the United Nations. We teach you how French people actually speak. And we know that your brain works better when you're laughing and happy, so we center our lessons around fun. 
Our stress-free and compassionate group classes will prepare you for the real francophone world, build your confidence and establish the routine you need so you can be fearless in French.      


INTENSIVE MONTHLY COURSE: 5 hours/ week
This is the BEST way to amp up your French ASAP!
Suitable for ALL levels - groups offered from beginner to advanced.
1 hour each day from Monday to Friday, Bank holidays included.
Courses are short, clear, efficient.
Minimum 4 and maximum 5 students per group.
Registration closes in...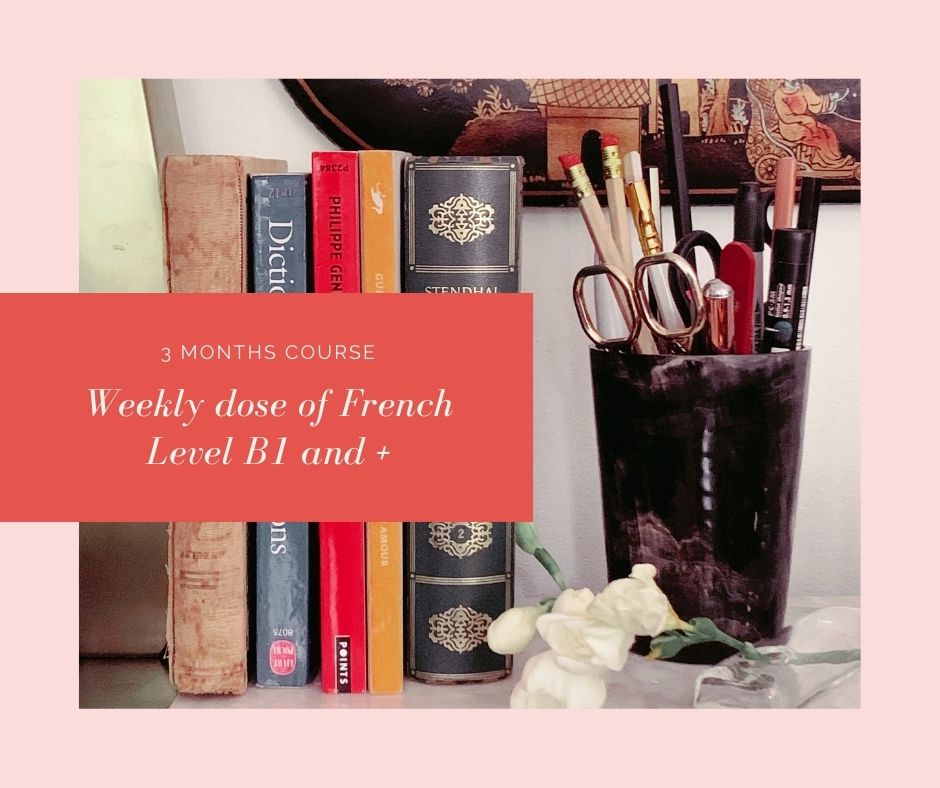 WEEKLY DOSE OF FRENCH: 2 hours/ week [3 courses per year only]
This is perfect for you if…
You have at least a B1 level in French.
Meet online 2x a week every Monday and Thursday — groups meet for 3 months
You want to up your conversation skills in a fun and dynamic learning environment .
You can commit to a French routine for at least 3 months .
Next Weekly Dose of French course: April 2021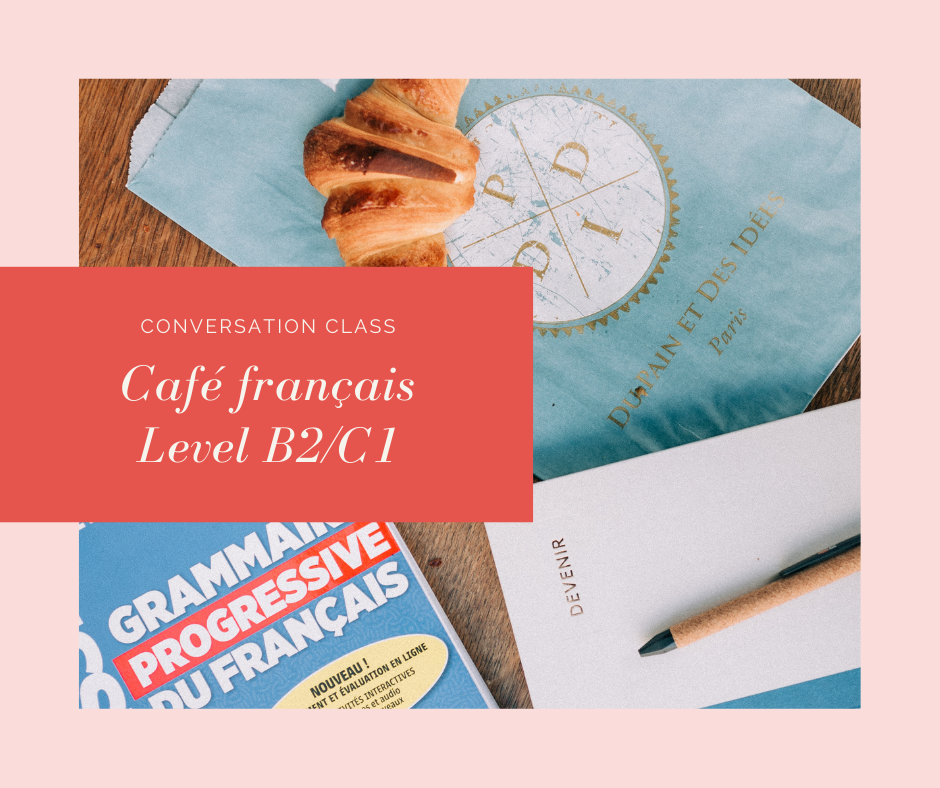 CAFE FRANCAIS: 1 h30/ week [For 3 months/ Only 3 times a year]
This is perfect for you if…
You have at least a B2 level in French.
You aren't looking for structure right now — just practice, practice, practice!
Concentration on conversation and no structured material — just blabla and chit chat .
You can commit to a French routine for at least 3 months.
Next Café français: April 2021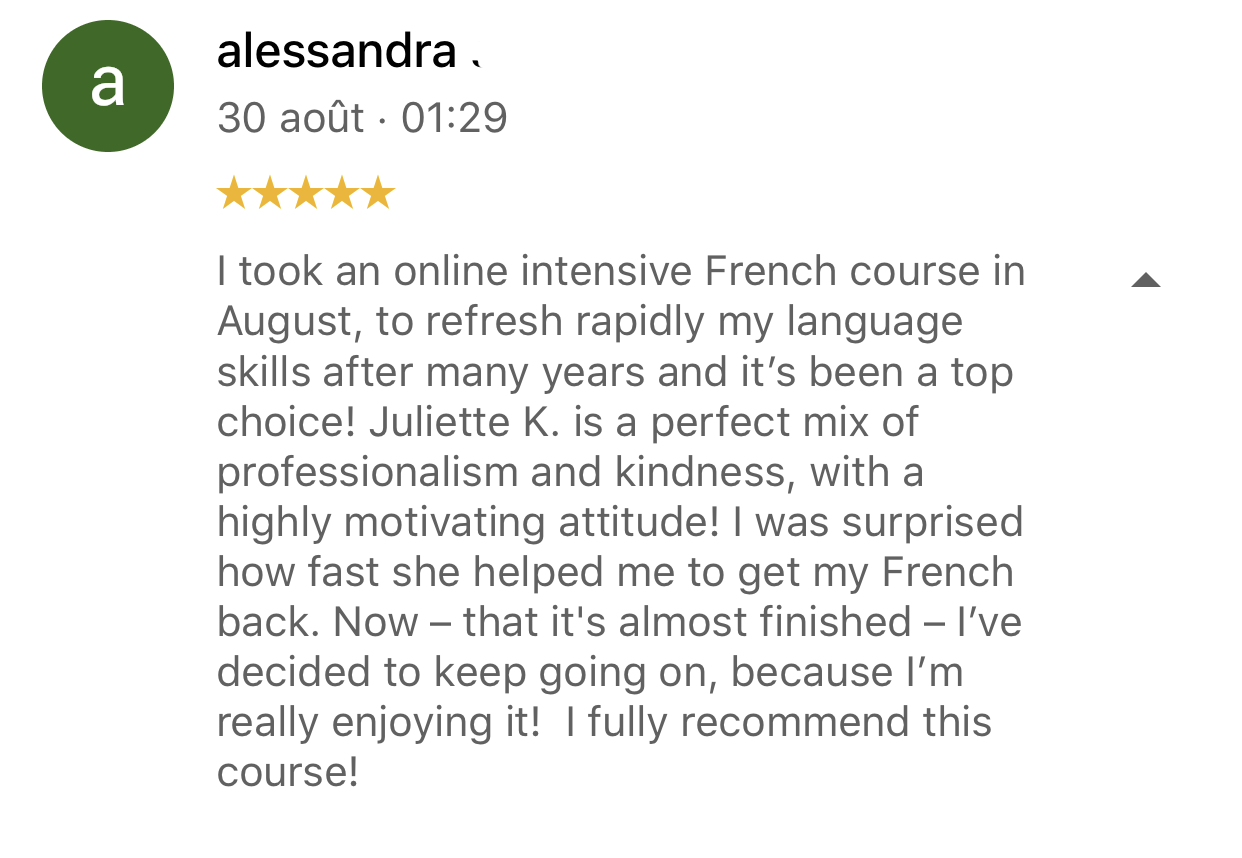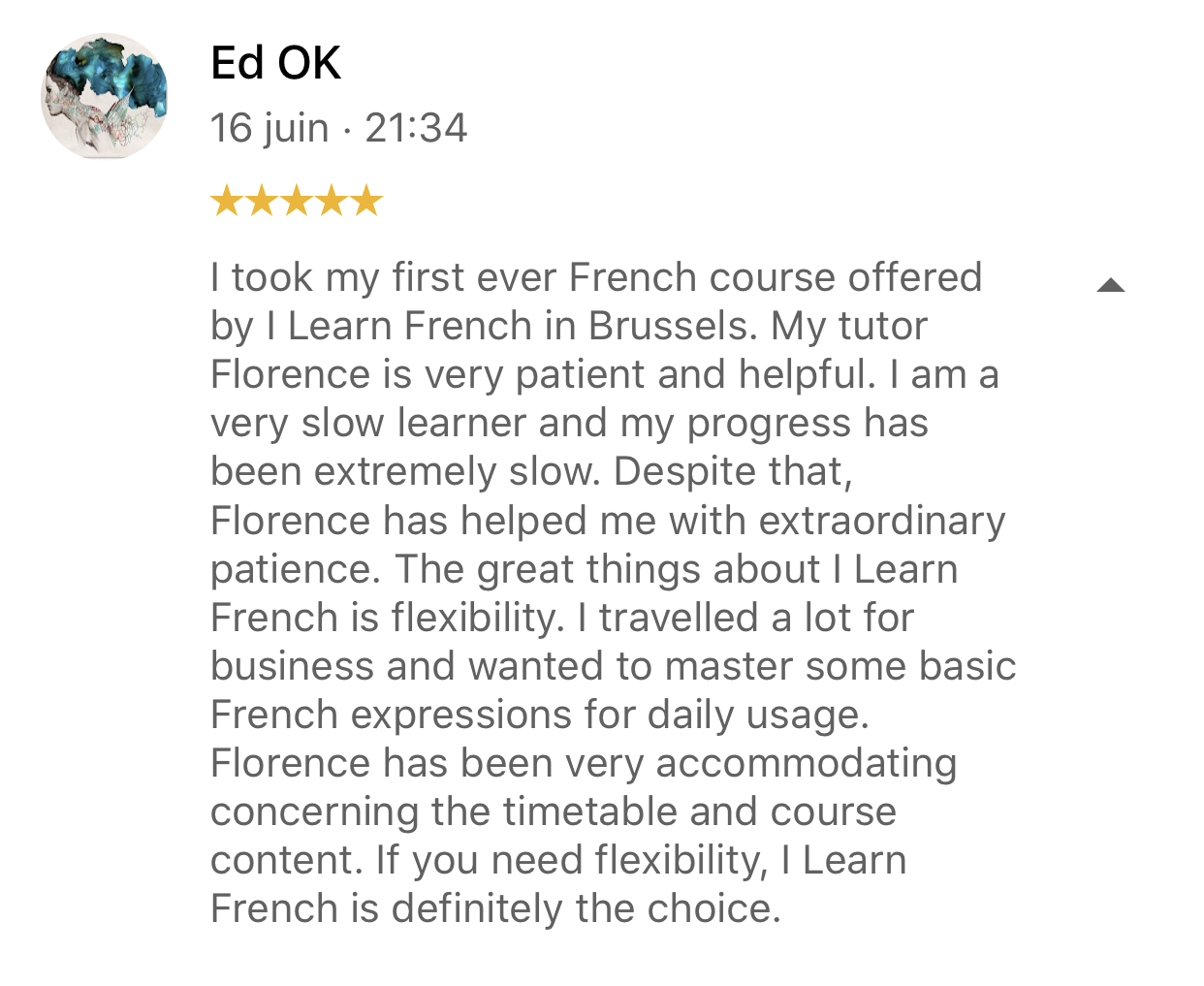 With our group classes you'll …
Speak confidently and clearly, with pronunciation help from your teacher and the ability to ask your burning questions in real time.
Dramatically improve your comprehension with conversation-based classes that are conducted 100% in French.
Get individual and personalised feedback from your teacher so you can track your progress to see where you're rocking it, where you can improve and how far you've come.
Be connected to a community of French learners so you can continue learning and immersing after the course.
Thrive in small groups no bigger than 6 so you can comfortably connect in a safe, motivating and supportive learning environment.
Feel equipped to courageously explore the French language and culture with the right tools and attitude.
Be prepared for the real francophone world with authentic materials, as well as interesting and relevant topics you can actually use outside the classroom — no more boring children and grammar books.
Have fun on your learning journey with enjoyable lessons that will make you laugh as you grow.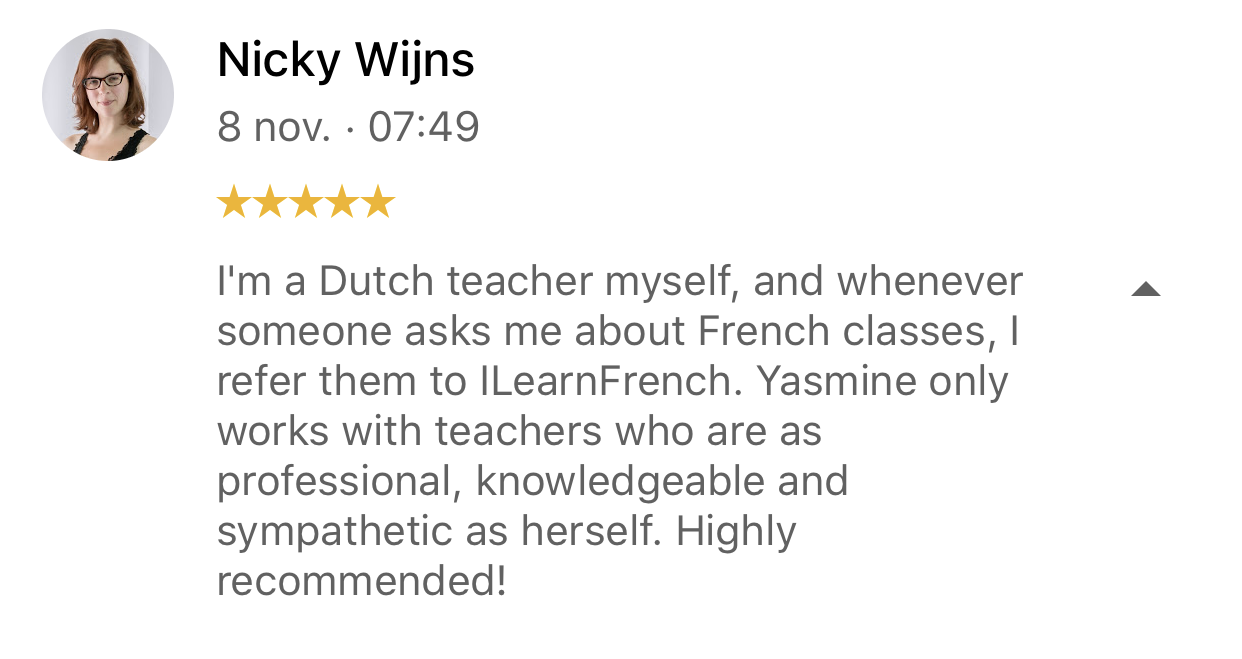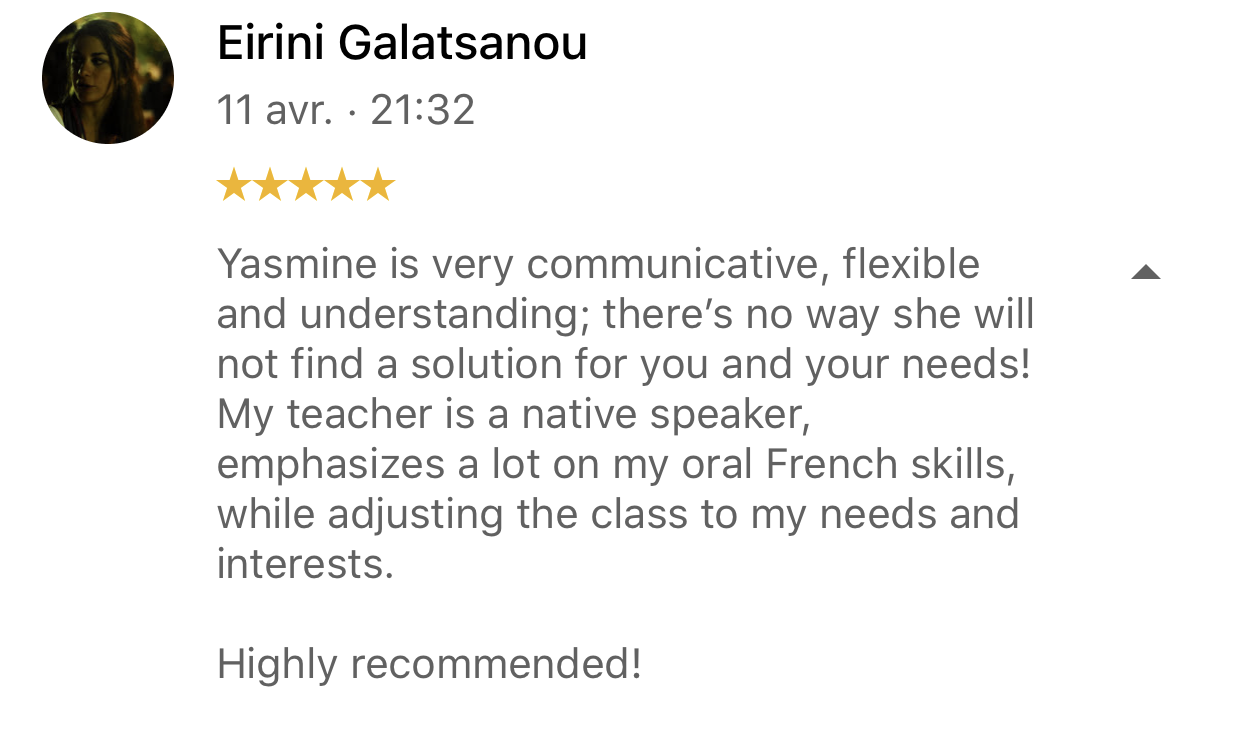 These group classes are for you if….
You want to sustainably integrate a French routine in your life so you can live and think in the language.
You're goal-oriented, result-oriented and ready to put in the work and effort .
You're an introvert wanting to build confidence, prepare for real life situations and connect with others in a safe learning environment.
You want to learn real French with authentic francophone materials — not through pre-recordings and memorizing painfully long vocabulary lists.
You're ready to make a move, empower yourself and finally be independent in French.
You're a team player who is open to connecting with other French learners and making new friends.
You want to learn, have fun and rock the rest of 2020!
This course is not for you if:
You're unmotivated, don't believe in hard work, and are not willing to put in the effort between lessons.
You're not ready to make an investment into yourself and your learning.
You have a bad attitude and are a know-it-all. We only want good vibes here!
You hate the French language and are being forced to learn.
You think you'll be fluent in 2 weeks with zero effort — learning a language is a marathon. It takes time, practice and consistency. There are no magical shortcuts or quick fixes.
You're not responsible, punctual or committed to learning — please don't waste your time or ours.
Do you want to join our next courses?
Join the waiting list ! You'll be the first to know when registration is open. In addition, you'll also be the first to enjoy our very limited and exclusive bonuses.
Why We Created These Group Classes
We created these online group classes because as language learners ourselves,
I Learn French
teachers understand the struggle of busy adult learners. We know what it feels like to freak out and panic when trying to communicate in a foreign language… to blush and feel nervous … to battle mindset gremlins and self-doubt.
After all, it's normal to want perfection and be disappointed and discouraged when you make mistakes. 
But at I Learn French we think perfection is boring. 
We're here to show you how to be comfortable with being uncomfortable and how to stop being so hard on yourself. 
We've designed a course to help you become confident in French, learn about yourself and enjoy every single step of the process. We are a dedicated bunch — when you entrust us with your French learning journey we'll do everything in our power to help you succeed. 
"A year from now you will wish you had started today." Karen Lamb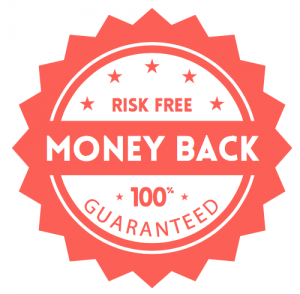 At
I Learn French
we value customer happiness over money. We've worked with prestigious institutions and customers since 2008 (like the OECD and the United Nations!). We've done our homework and we know our stuff. And we're completely convinced that our courses will make you speak and improve your French. However, if after 5 hours of attending our classes, doing all the required homework, re-reading your notes, and the honest hard work on your side — you still don't progress: show us your work and we'll give you your money back.
You can send an email to bonjour@ilearnfrench.com with "Refund" in the subject line. 
You can choose to keep making excuses, blaming external factors, and feeling disappointed with your lack of progress. Or you can join a fun-loving compassionate group of French learners and teachers who will support your growth every step of the way. Empower yourself and take the leap to achieve your French-speaking goals today.   
Finally feel empowered, confident and fearless 💫
Do you want to join our next courses?
Join the waiting list ! You'll be the first to know when registration is open. In addition, you'll also be the first to enjoy our very limited and exclusive bonuses.