Meet Your Private French Teacher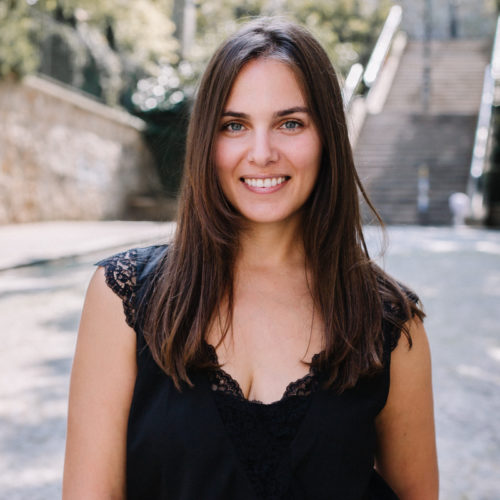 I used to envision myself working at a 'Big Four' as a C-Level executive. Being a leader at one of these firms was a dream for many years. But dreams have a funny way of taking shape. In 2008 while attending business school full-time in Madrid, I started teaching French as a private French teacher to make ends meet not realizing that along the way I would fall in love with this profession. In 2009 when I relocated to Brussels, my job as a private French helping busy professionals which I found challenging but also discovered there was a need in the marketplace. When I was about to complete my MBA, I changed my career trajectory to focus on educational entrepreneurship and 'I Learn French, Brussels' was born.
In 2016, I opened our second location 'I Learn French, Paris' and today I am successfully operating two schools while also teaching classes in-person and online. I am proud of how far we have come and how we are continuing to grow strong.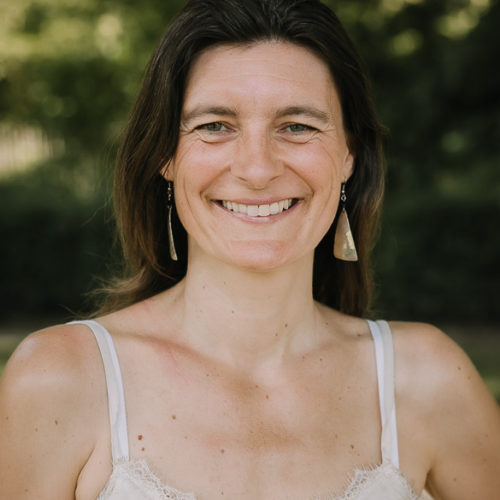 I studied translation in France. I have always loved traveling and meeting people from different countries and cultures. My translation studies, lead me to become a private French teacher. I found teaching French as a second language very interesting and I love helping people learning and speaking French. Because of this, continuously studying new courses has been a fantastic way to open up the opportunity to encounter a new perspective. I have experience teaching individual and group lessons, which includes both children and adults learners. What I enjoy most is understanding the way a person learns and adapts my lessons to his/her specific needs. I also enjoy being creative with lesson planning and having the opportunity to witness each student become more at ease with the language he/she is learning.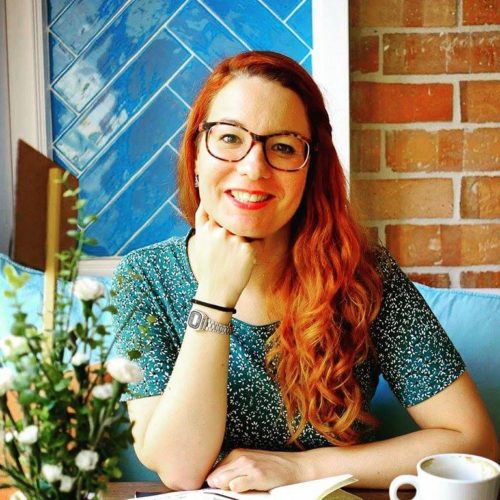 In 2013, an internship brought me to Brussels to work as a journalist and diplomatic assistant in the Latin American Embassy. The city captured and inspired me to write my first book of short stories. In 2015, I decided to take the necessary steps to become a Spanish teacher where I discovered how rewarding and pleasant it was to develop curriculum, teach, and watch my students flourish in their learning, while witnessing them become fluent in Spanish thanks to my lessons which I find highly rewarding.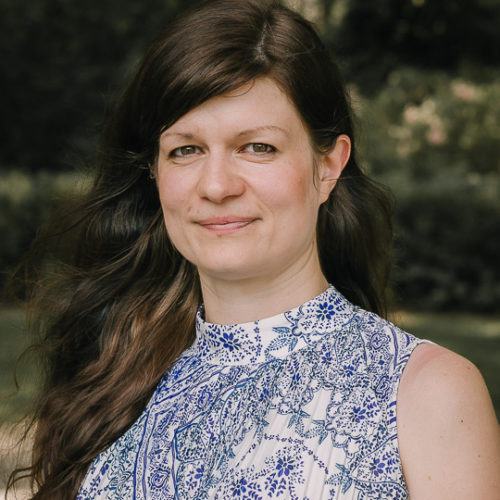 I am a native German translator, interpreter and language teacher. I have experience teaching German and English to individuals and groups, offering a unique approach that adapts various teaching methods to individual needs. I greatly enjoy passing on my linguistic and cultural knowledge to my students and encouraging their enthusiasm for learning a new language.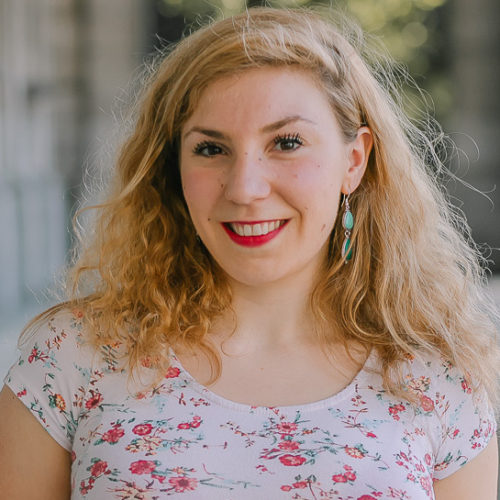 For as long as I can remember, the French language, literature, and travel has always been fascinating. Teaching French as a second language gives me the opportunity to share my passion for my native language with students from different backgrounds and I am always amazed to rediscover my language through their eyes. Each class is a layer of an unknown culture which brings new and exciting challenges every day. As a private French teacher, I love reinventing my teaching skills for each class based on my students' needs and expectations. Thanks to my job I travel all of the time which is an enriching experience, providing the opportunity to consistantly bring a fresh and new perspective into the classroom.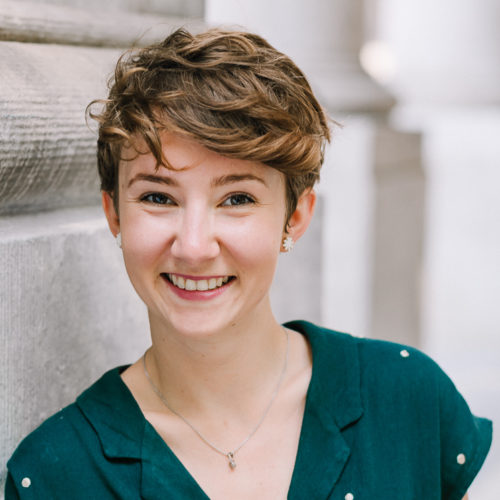 Sometimes a career comes along, far from the path you thought you were taking. After graduating from a School of Business and a Master in Audiovisual Production in France, I went to Brussels to start a career in cinema production. However, I have been overtaken by an urgent need to find a job in which I can share, pass on to others and feel useful. During my meetings, the French Foreign Language appeared to me as obvious. Learning new languages has always been a passion for me. What's more beautiful than teaching my own language to allophones?I then decided to become a private French teacher. I did a professorship training at the Alliance Française, where I discovered a special interest in correcting phonetics with the verbo-tonal method. What I particularly like about teaching French is to be in contact with people from very different cultures, and to introduce my students to the subtleties (and also the absurdities ...) of the French language.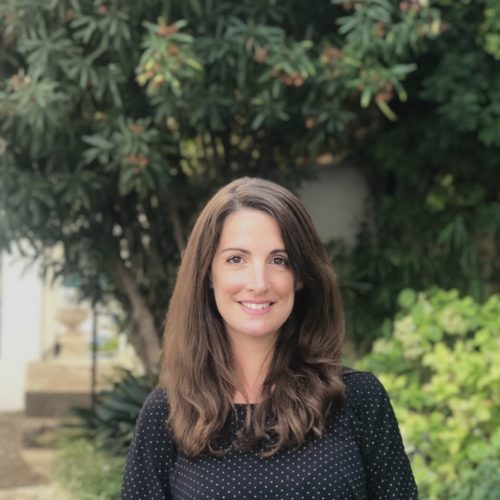 It was during a trip to Australia, 6 years ago, that I found my vocation for teaching French as a foreign language. I was helping a friend I met there to prepare for her French exam and I quickly understood that I had just found my way! Becoming a private French teacher was obvious for me. I decided to attend a training at the Alliance Française of Melbourne and to teach in different language schools to develop varied learning methods. I continued this activity in New Zealand and today, I am delighted to be able to devote myself fully to private lessons in a city as rich as Brussels. I like the idea of working in a team spirit. , and in a friendly and caring atmosphere 🙂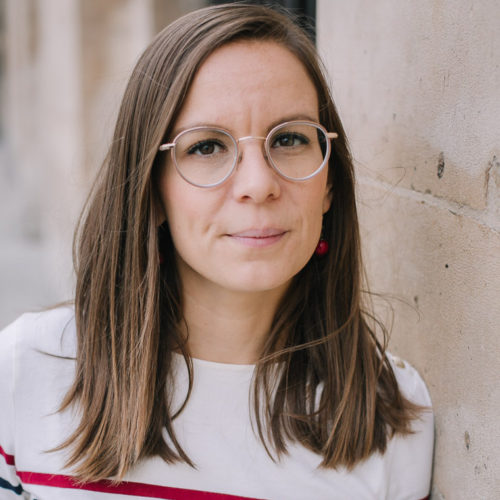 n 2010, during my specialized studies in the fight against academic failure and illiteracy that I discovered (almost) by chance the world of ``French as a Foreign Language``.
Since then, accompanying people in the discovery or deepening of knowledge of the French language has become a passion.
« La langue de Molière » being my native language, I was convinced I knew everything about it, and today, this language still surprises and amuses me with its exceptions and its peculiarities!
Do I have a particular method for teaching French? Yes, as a Private French teacher, I adapt my teaching skills to my audience. I have the ambition to teach French to people who feel listened to, serene in their learning. My wish is to help my students master this language and to improve their everyday life.
Learn French from the best in town! Our teachers are passionate, easy-going and talented individuals who will help customize a rewarding experience for you to have fun while you learn. Who doesn't want to have a few laughs while exploring a new language?
Enjoy private French lessons with our professional, and dynamic teachers. We guarantee you'll have an impactful and rewarding learning experience. You can also layer your learning by adding an additional language as we also offer lessons in Spanish, German and English. Who says you can't be multilingual?
At 'I Learn French', we are transparent. We recognize and value the importance of your time and want to ensure you are making the best decision for all of your learning needs. Why not join us for a complimentary introductory session to gain a better understanding of who we are before signing up? We will evaluate your level (no experience necessary), explore your needs, discuss your expectations and set goals together. Schedule your introductory meeting at your convenience. We are excited to meet you! Book a meeting here. 
Why we are the best teachers in town:
Each client has one teacher throughout their programme.

Online support outside of the learning environment, meaning clients receive support even when they are not in class.

Our teachers certified to prepare students for DELF/DALF.

Native speakers with international experience.

At least 3 years' experience in teaching French with business objectives.

Experience in working in private and public sector environment.

Experience in teaching to adults in a private setting.

Multilingual in order to understand what learning foreign language implies and the difficulties faced by adult learners.

Capable to lead a class and explain everything in French, even without textbook.

Able to anticipate the needs of the student.

Flexible and high adaptable.

Result oriented.

Certified for DELF and DALF and experts in CERF.
Interested in joining this amazing adventure? 'I Learn French' is continuously looking for talented and passionate professionals with an entrepreneurial spirit, love of language, and dedication to learning.
Send your CV here!