What is copywriting?

Copywriting is writing for someone else. It can be an advertising slogan, a press release, a blog article, text for a website, an advertorial or an annual report. Really? A person has to be paid to do that? Yes, if you want the communication of your projects to be excellent. Companies often forget or neglect to create a proper editorial strategy and therefore write their content themselves. However, they soon realize that writing good quality content requires professional skills, time management, and talent in writing communication.


Why is it essential for your company?

Everyone can write sentences. However, it is also a real profession and it requires a true skill to properly and flawlessly communicate with a targeted audience. Communication is essential for any company, either internally or externally. It is important that your message invites people to take action. To do so, your message has to be clear with precise vocabulary and writing adapted to your public. Thanks to new technology, it has never been so easy to communicate. This is a unique opportunity for organisations to get to know their public. On the other hand, audiences in general are solicited constantly. Consequently, their reading concentration is limited, so it is even more crucial to have an effective Search Engine Optimization. Your copywriter creates necessary tailor-made content to improve your company's image and reputation.
Editorial strategy

Composition

Proofreading

Editing

Rewriting

Ortho-typography

Translations from English to French

Audio-transcriptions
Who is your copywriter?
Well, I am an editor, a storyteller, a specialist in editorial communication, a word stylist, a translator of ideas, a narrator...
I write for you! I identify and develop your ideas into words to improve your communication.
I produce interviews, reports, audio transcriptions, analyses, flyers, novels, summaries, articles, press releases, and websites – as long as there are words, I am at your service.
Rates

The rates depend on the work. The offer is quickly defined with you. You know from the beginning how much you will pay and there won't be any bad surprise or any additional cost. I am punctual and flexible.
Contact us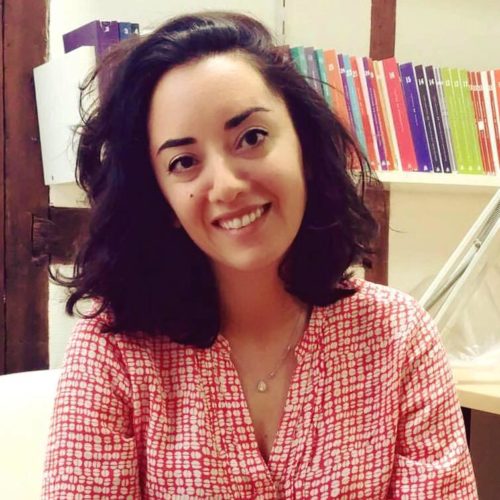 I graduated from Sciences Po Paris, I have a degree in English and a DEA (Certificate of Further Education) in Contemporary History. A true literary person!
Thanks to my first professional life, I have both the experience of the world of communication agencies and that of the advertiser. I worked for six years at Hopscotch, a Paris-based agency as a consultant in PR / editorial / digital communication and two years as Head of Marketing and Communication for the Umedia film studio in Brussels.
For five years, I have used my writing skills for companies, brands and individuals. I am a generalist and all subjects interest me. That's why I do this job!